The ordered history of an asset, system, or building. which may be presented in either chronological or reverse chronological order. The chronology provides a summary of past events.

For example:

2003

replaced roof

2004

renewed sealant


2007

replaced boiler

2011

modernized elevator controls
The chronology may run from the date of construction until the base year.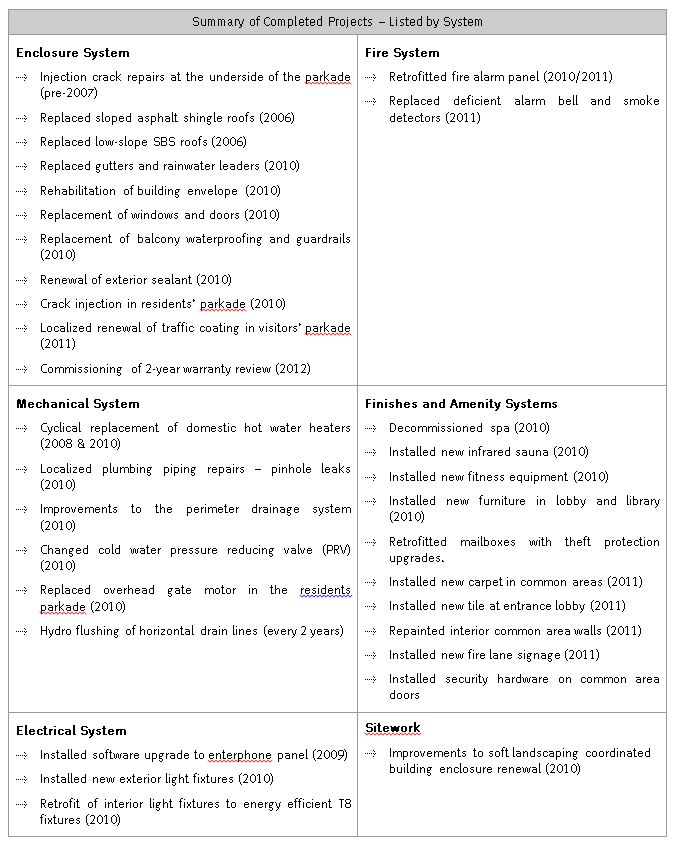 Fig. Sample SOHE for a building organized by system