A professional credential awarded by the Asset Management Council (AMC) based on the following knowledge domain:
The CAMA designation is deemed equivalent in competency to the certificate issued by the Institute of Asset Management (IAM).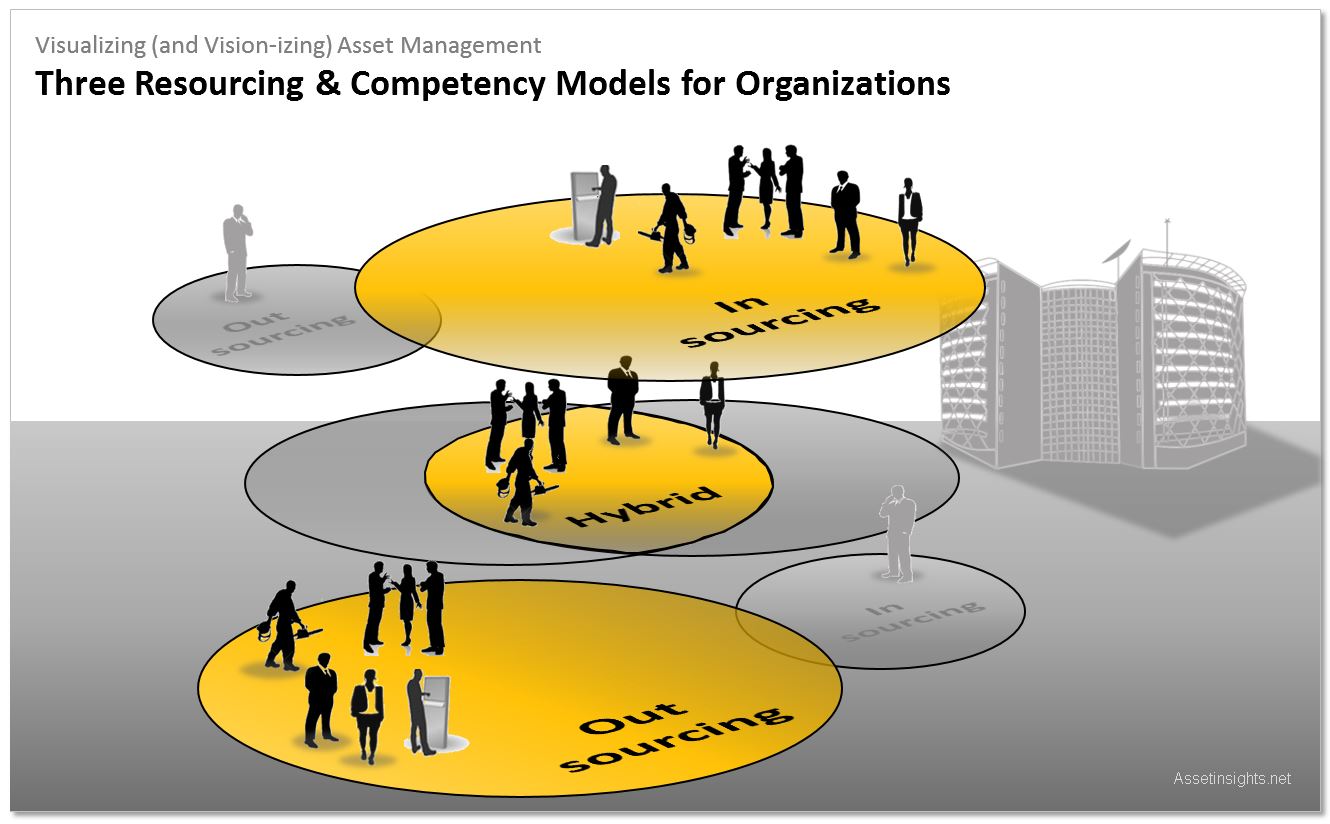 Fig. Each organization must find its optimal resource mix, which is the appropriate balance between internal competency development of its staff and contracting with external 3rd parties.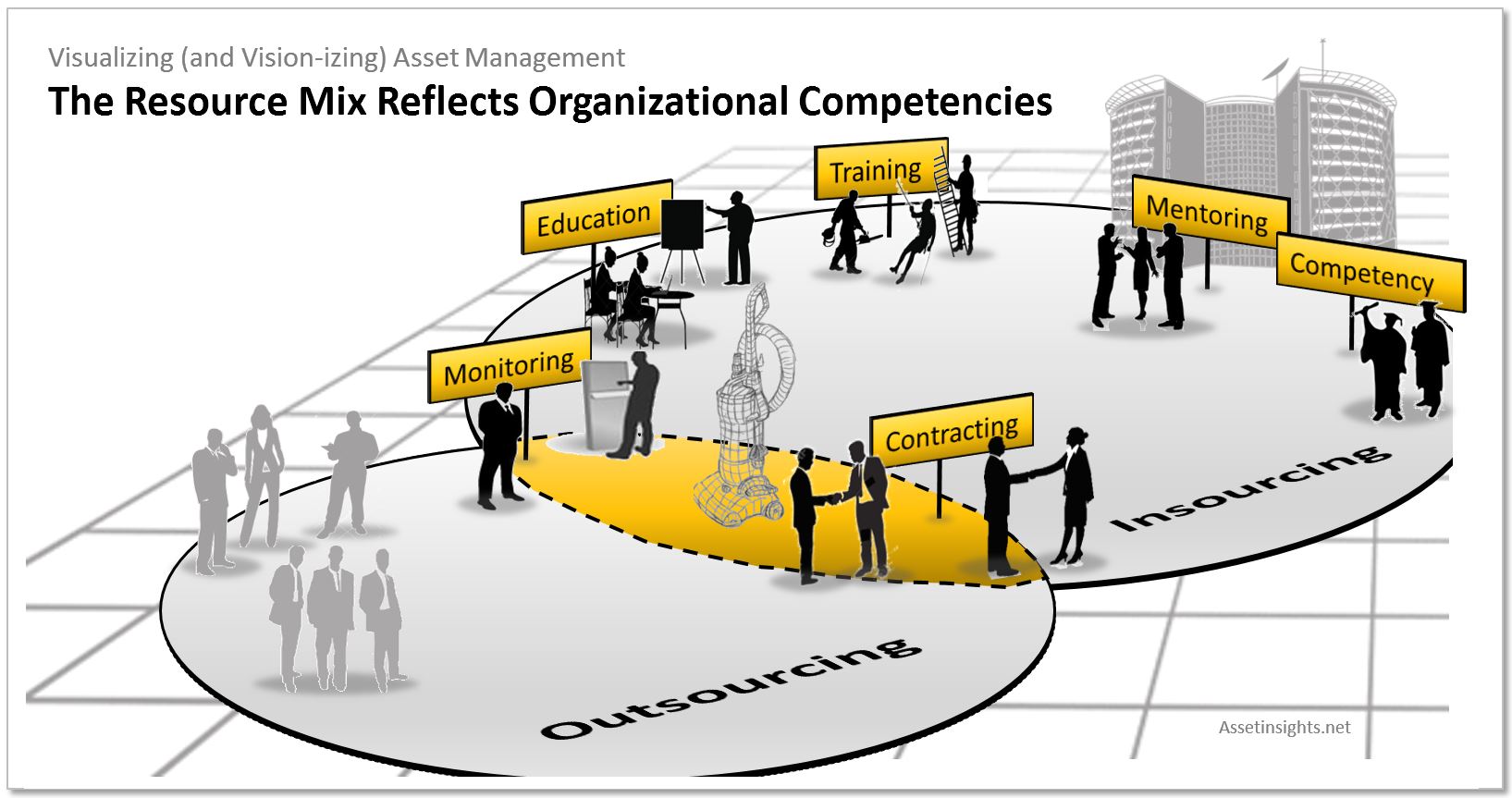 Fig. The resource mix should reflect the organization's competencies, which will evolve over time with education, training, mentoring and experience of its own forces.