One of the many types of documents associated with the assets and systems in a facility.

There are two types of certificates:

Validation/Operating certificates
Warranty certificates
Certificates are usually associated with the periodic validation of bounded assets, and are issued by an authority having jurisdiction, such as:

Boilers and pressure vessels
Elevators

Backflow valves
Swimming pools
Electrical vaults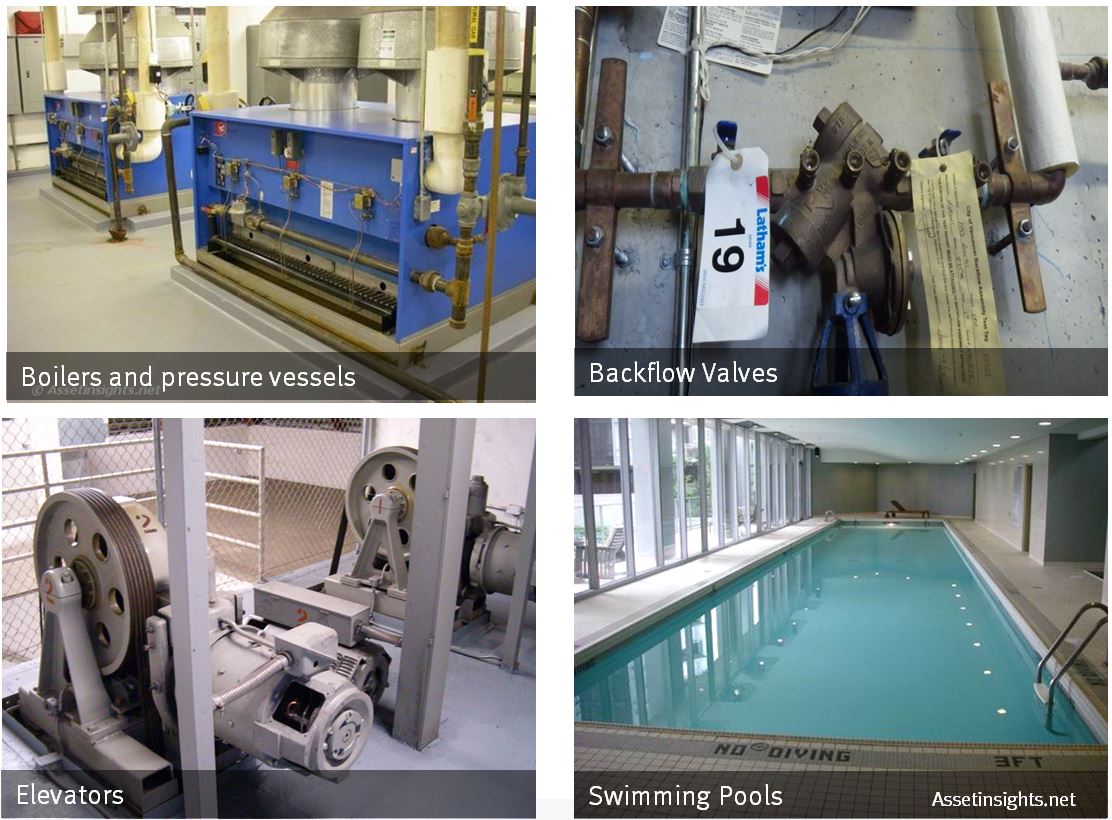 Fig. Examples of assets that require annual operating certificates -

boilers, elevators, swimming pools, backflow valves, electrical substations..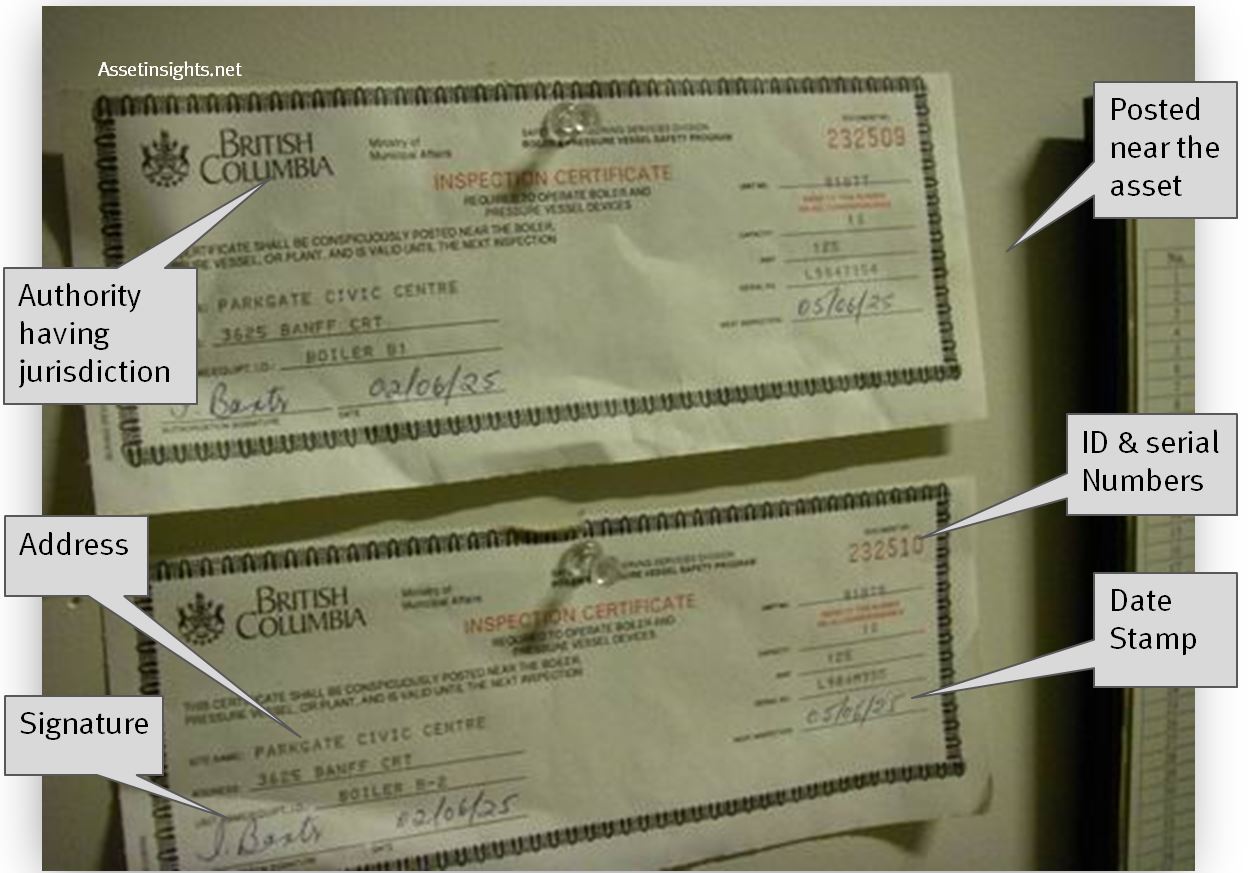 Fig. Elements of a pressure vessel certificates posted in mechanical room.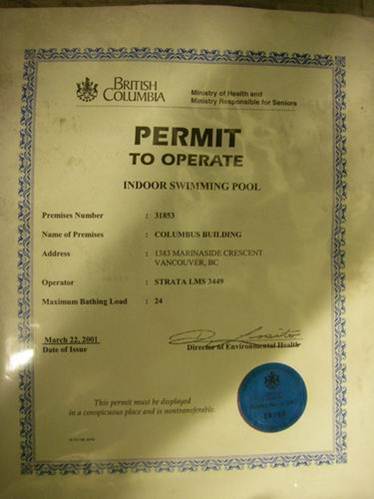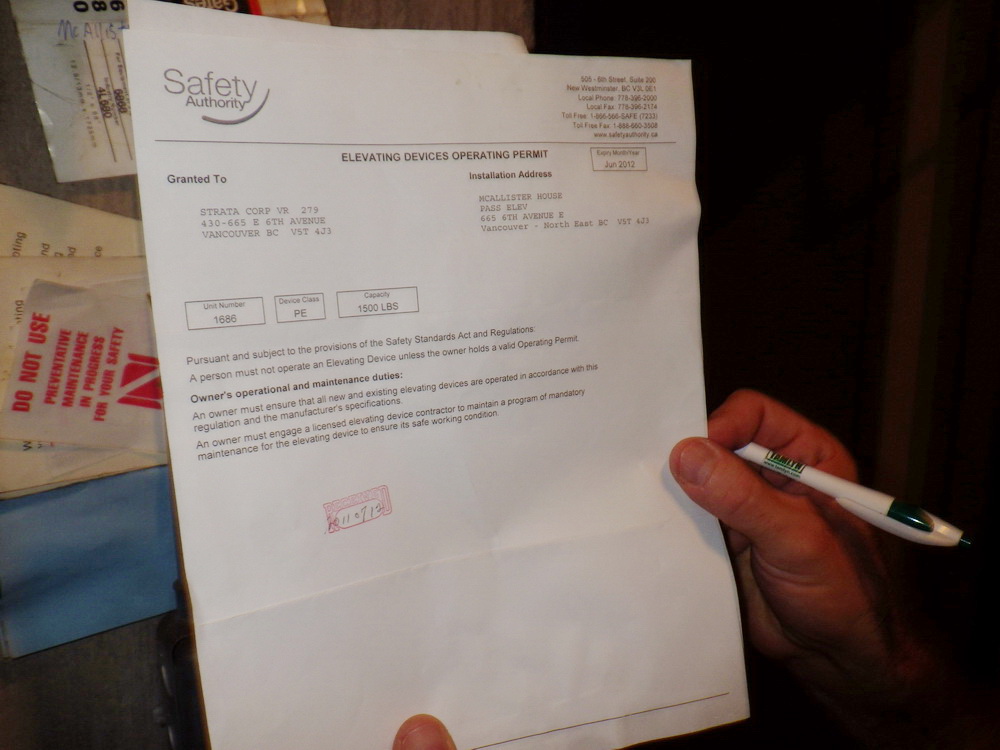 Fig. Pool operating permit and elevator certificate.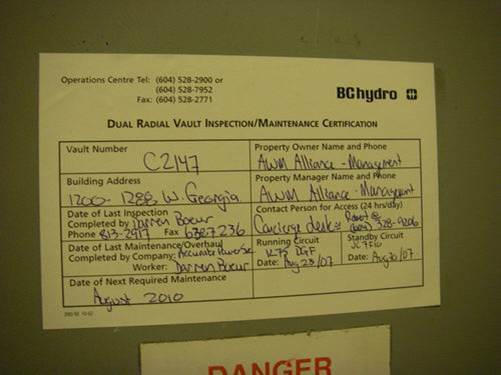 Fig. Electrical vault testing certificate.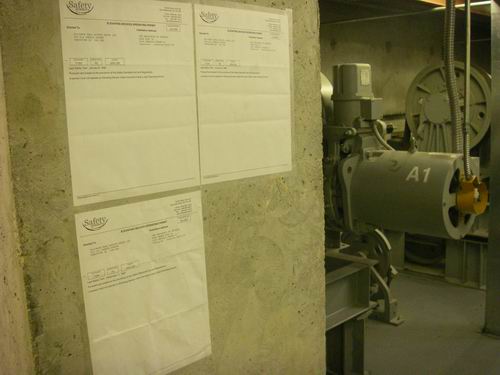 Fig. Certificates posted conspicuously near the asset.