The mid-range level of cleanliness and housekeeping on an APPA standards scale comprising 5 levels.
Floors are swept or vacuumed clean, but upon close observation there can be stains.

A buildup of dirt and/or floor finish in corners and along walls can be seen.

There are dull spots and/or matted carpet in walking lanes. There are streaks or splashes on base molding.

All vertical and horizontal surfaces have obvious dust, dirt, marks, smudges, and fingerprints.

Lamps all work and fixtures are clean. Trash containers hold only daily waste, are clean and odor-free.
The majority of buildings fall into this category.
Fig. Relationship between FCI, funding levels and facility operating standards.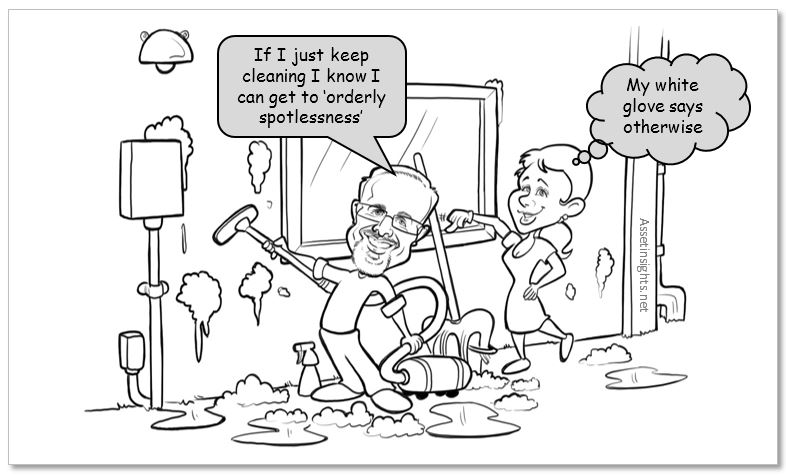 Fig. Maintenance cartoon depicting the challenge of moving up the five levels of cleanliness.