An accounting presentation of the difference between the amount of cash receipts (inflows) and cash payments (outflows) associated with the assets over a specified period of time.
---
Inflows

and Outflows



Inflows

Dues
Capital Calls
Special assessments
Interest income
Outflows


---
Opening and Closing Balances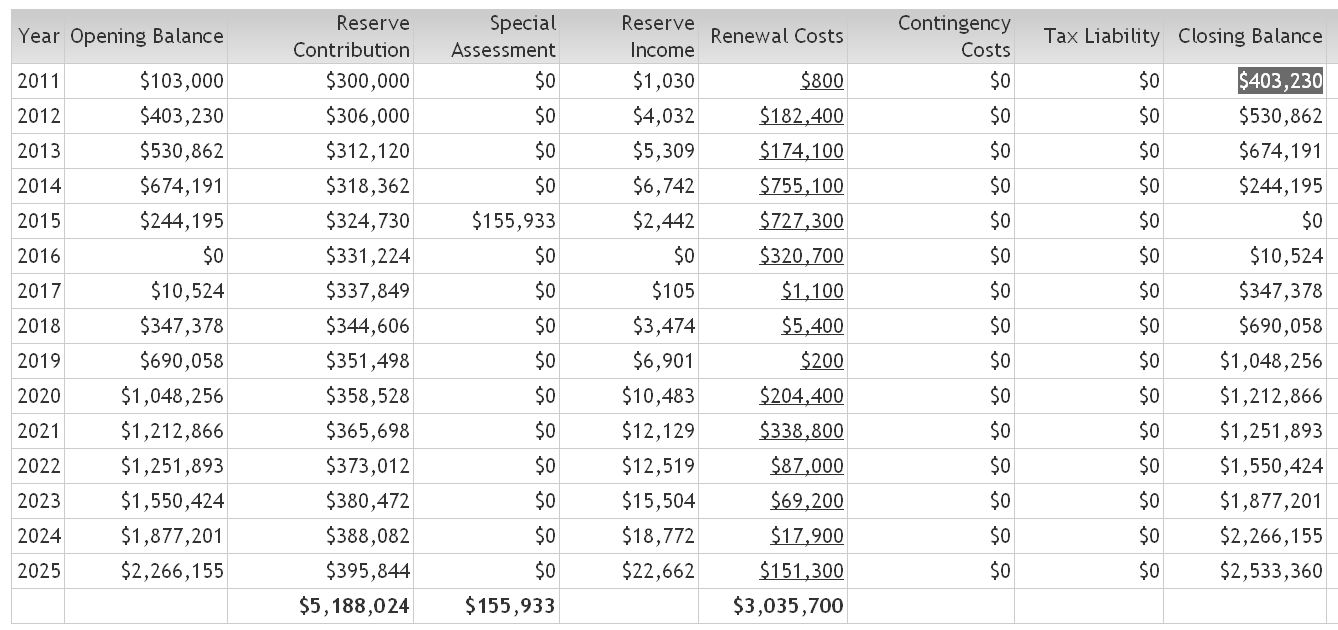 Fig. Cash flow table.



Fig. Cash flow represented graphically on a funding model.

Fig. I. Care is trying to ensure that inflows match outflows, but this requires agreement on long-range stewardship, cooperation and teamwork.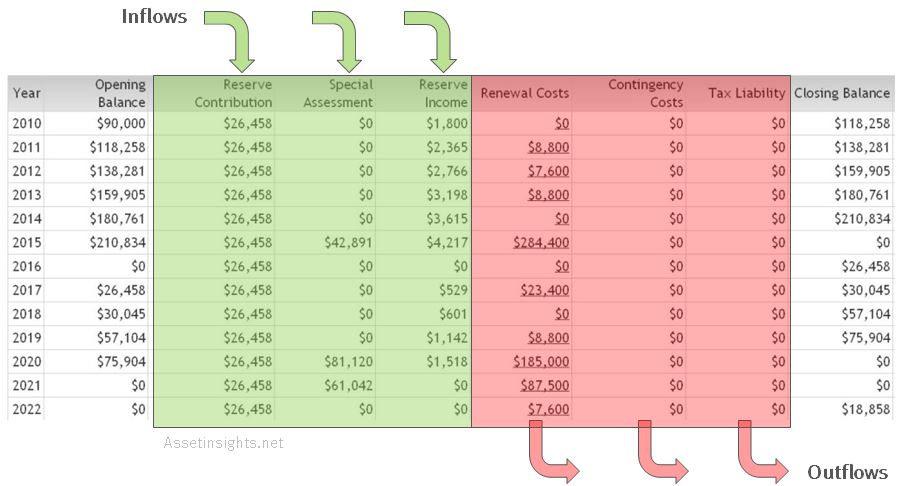 Fig. Cash flow table showing inflows and outflows of monies.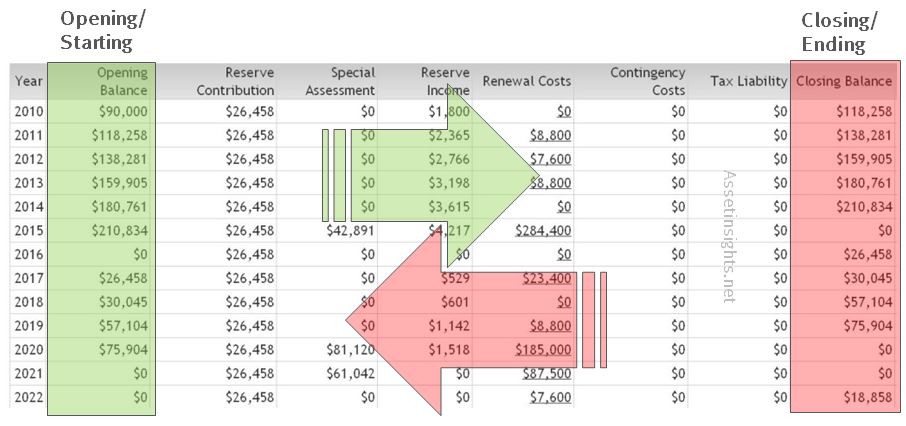 Fig. Cash flow table indicating the relationship between opening and closing balances.