Listed below are some of the key attributes of care sector facilities



---
Levels of Care
Independent Living - resident brings all their own furniture (same as market rental/condo living)
Assisted Care
Critical Care - 24 hour nurse on call
---
Unique Attributes
Operating budget - 75% = salaries.
---
Specialized Assets
Assisted bathing tubs
Nurse call/paging systems
Handicap lifts
Wheelchair ramps

Commercial kitchens
Dining hall chairs and tables

Commercial lounge furniture
Recreation amenities for seniors
Double slider entry doors

Door access control
Wheelchair bumper guards and edge protection mouldings
Additional guardrails, chair rails

Unit interior FF&E in assisted care and nursing care suites - soft goods, case goods, etc
Few resident parking spaces but more guest spaces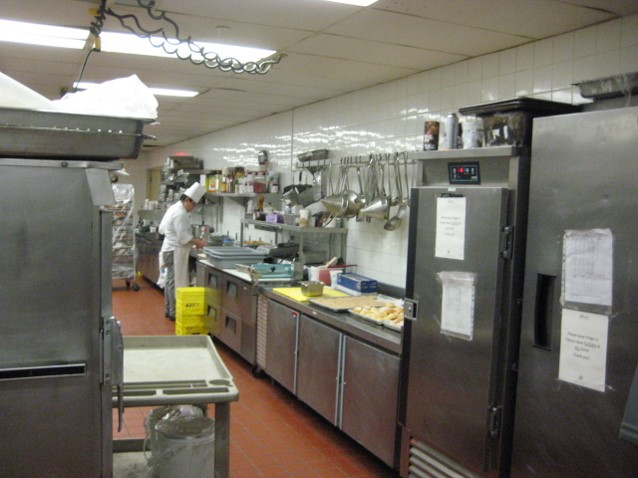 Fig. Commercial kitchen.
Fig. Comparison of the L-V-P ratios across different real estate sectors.