See also: Renewal Project.
A project defined in a capital plan, which is specifically intended to acquire, replace or improve a capital asset.
Acquisition of a capital asset refers to obtaining the use of that asset over the long term, irrespective of whether the method of acquisition is construction, purchase, lease/purchase or lease.
A project to improve a capital asset is considered to be a capital project when the performance, value or capability of that asset is significantly increased or its useful or economic life is extended by more than one year.
---
Attributes
Listed below are some of the key attributes of a capital project:
Typically require the services of a consultant.
Has a long lead time for procurement planning purposes.

Typically are subject to a competitive tender.
Involves significant logistics in the planning and organization of the project.

Typically funded from the reserve fund or by special assessment.

---
Examples:
Listed below are some examples of capital projects that do not include an incremental cost:
Roof replacement
Exterior fence repainting

Listed below are some examples of capital projects that include an incremental cost associated with some form of upgrade.
Boiler-and-Tank Retrofit
Copper-to-Pex Retrofit
T12-to-T8 Retrofit
CFL-to-LED Retrofit

Spring-to-Weight Retrofit
Conventional-to-Addressable Retrofit
Capital Projects without Incremental Costs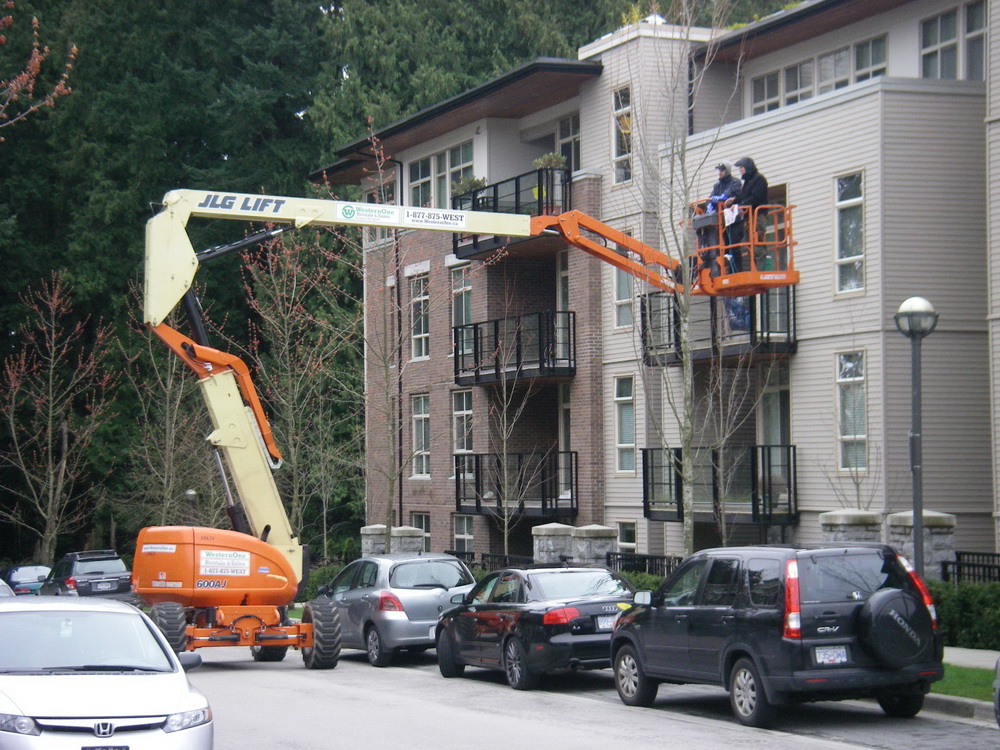 Fig. Exterior painting project Fig. Roof renewal project.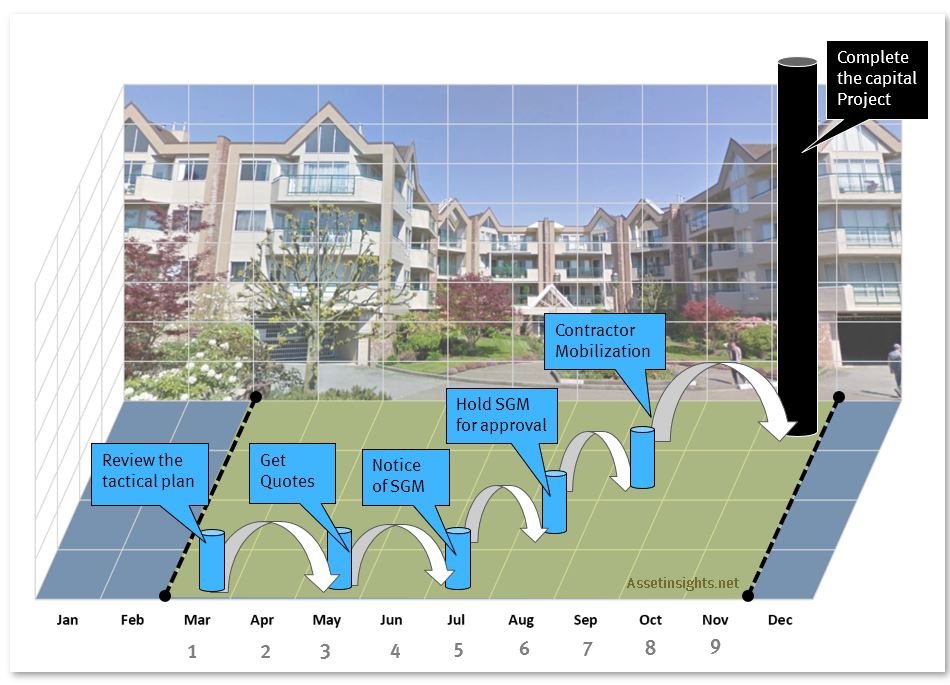 Fig. Lead time in months to a capital project.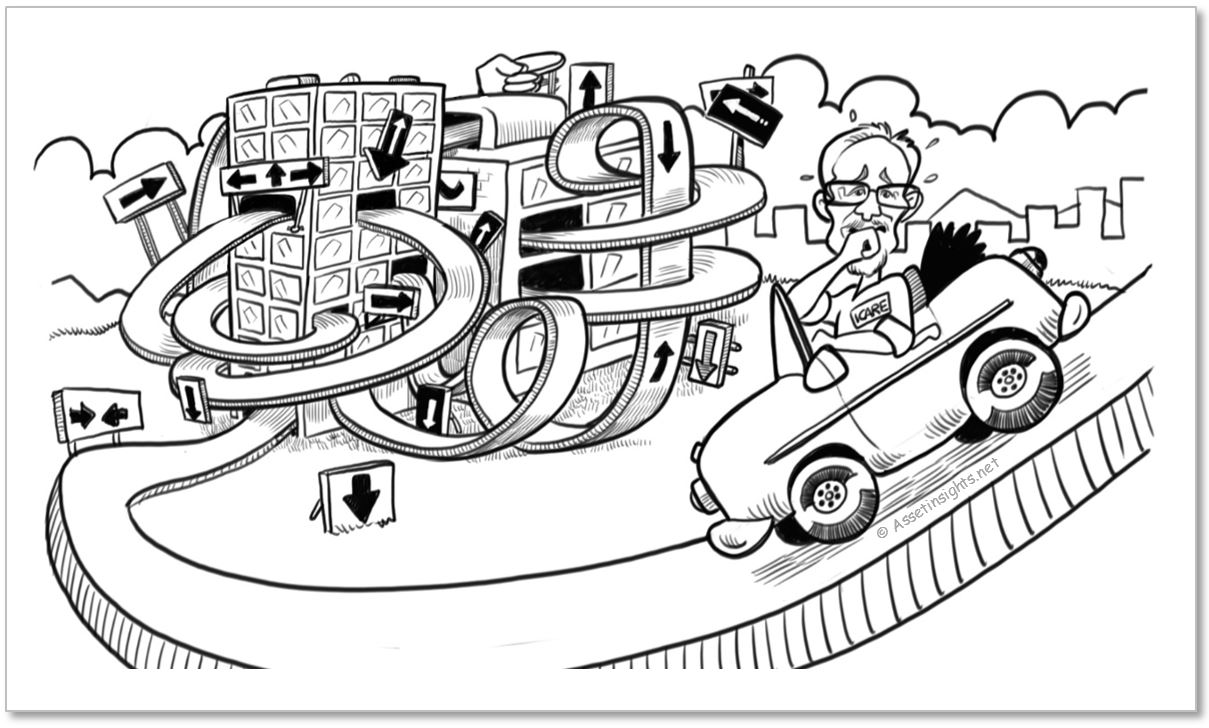 Fig. I. Care is nervous because he knows that there are surprises (in the form of a roller coaster ride) as the owners embark upon a large capital project.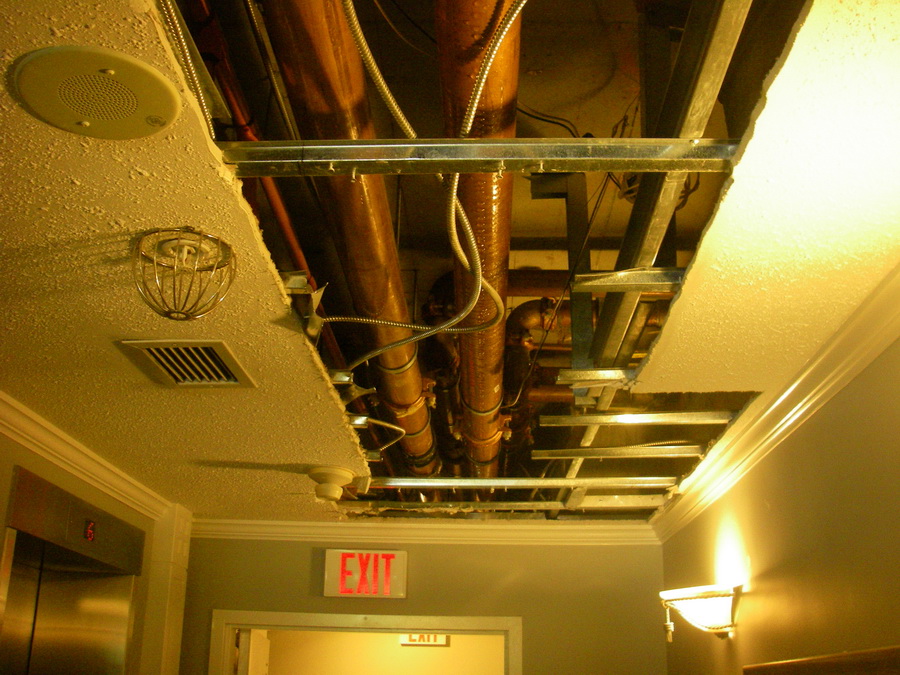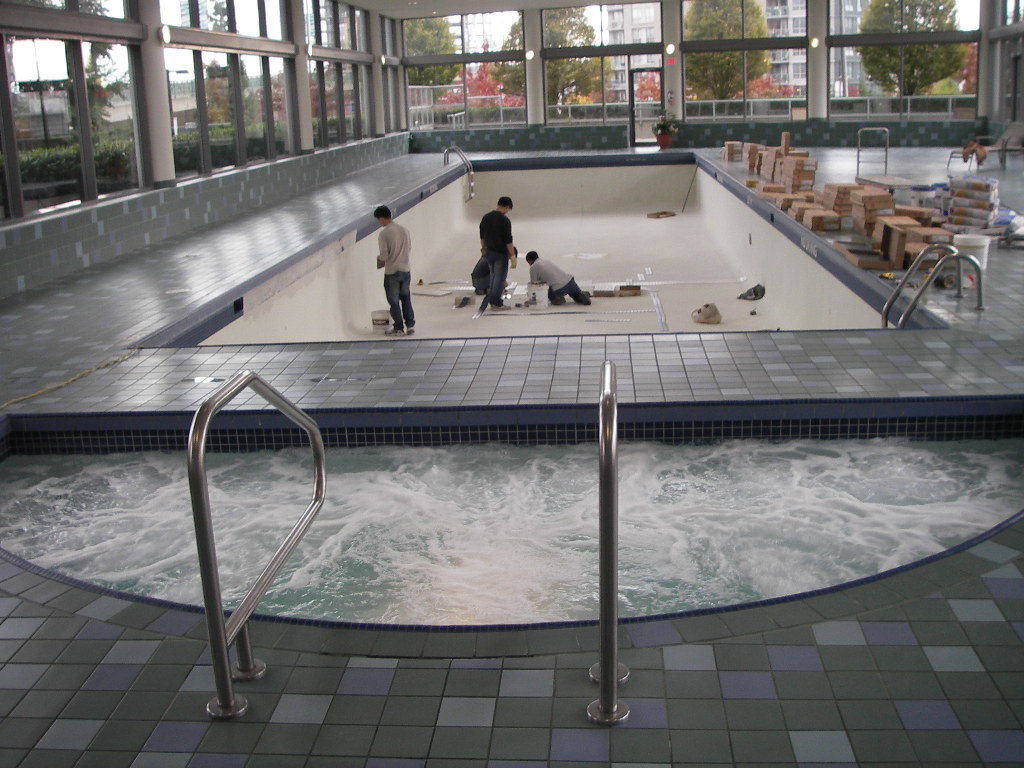 Fig. Repiping project. Fig. Pool resurfacing project.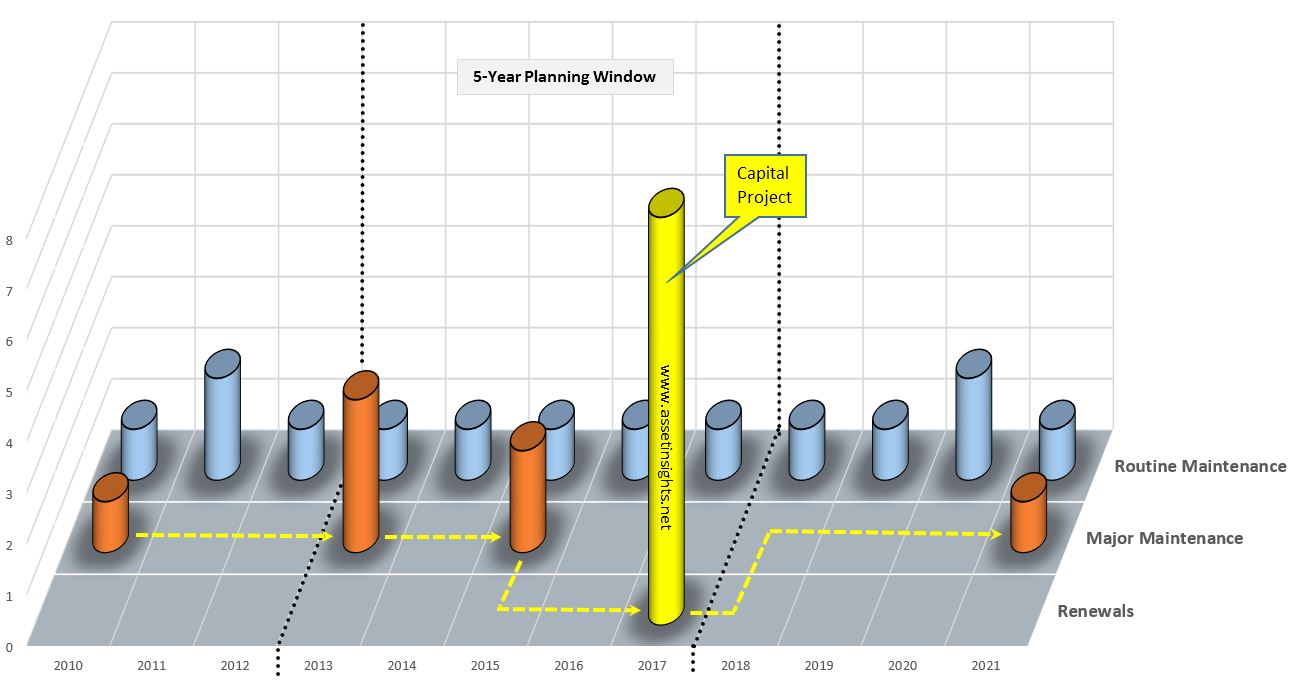 Fig. Multi-year strategic planning and lead period to a capital project (shown in "yellow").
---
Capital Projects with Incremental Cost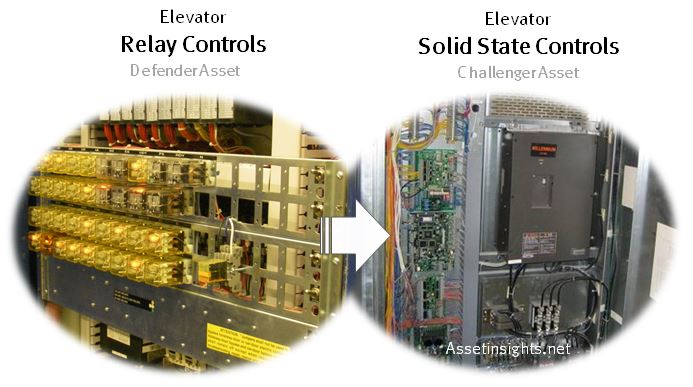 Fig. Elevator relay controls replaced with elevator solid state controls.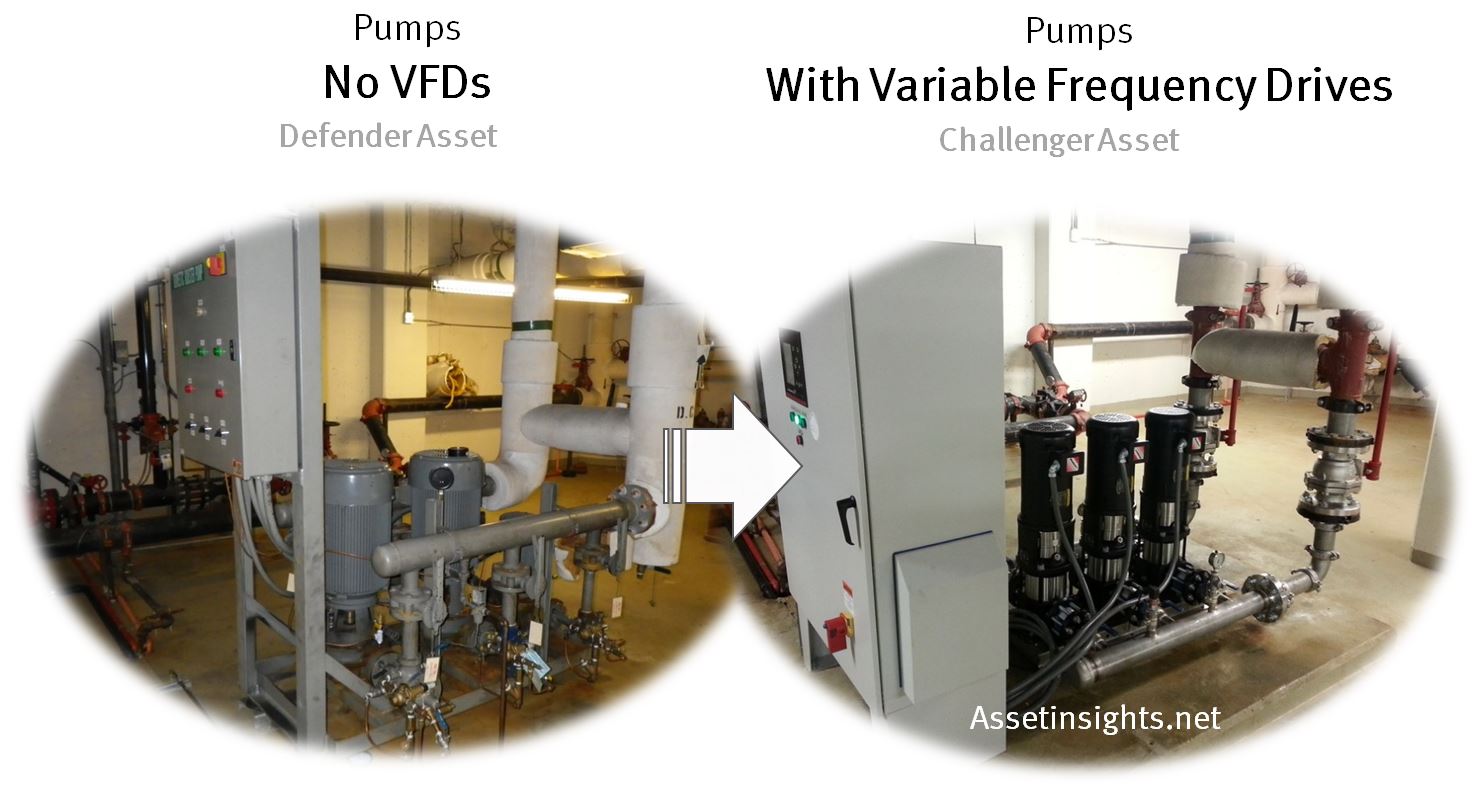 Fig. Triplex booster pump package replaced with package that includes VFDs.

---
See also:
---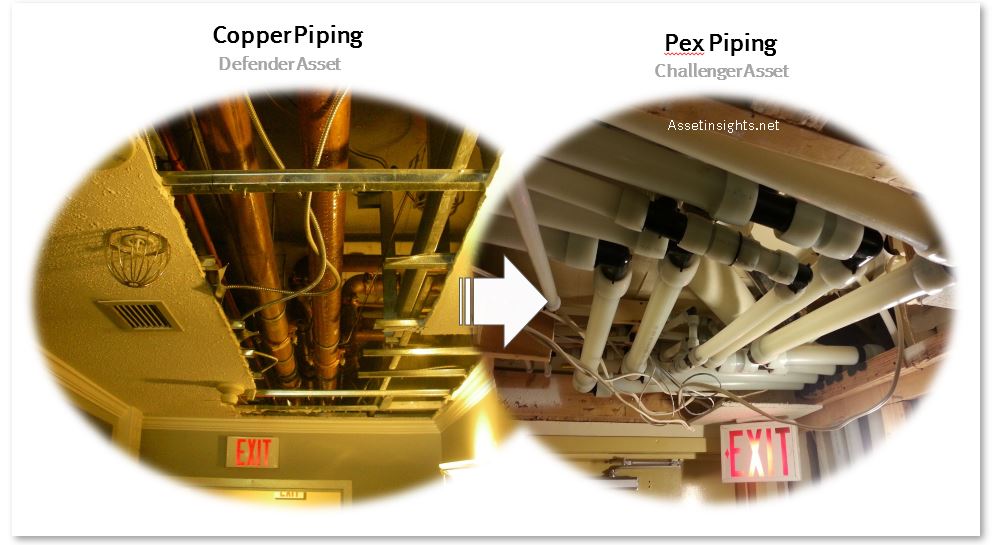 Fig. Replacing copper piping (the "defender") with pex piping (the "challenger")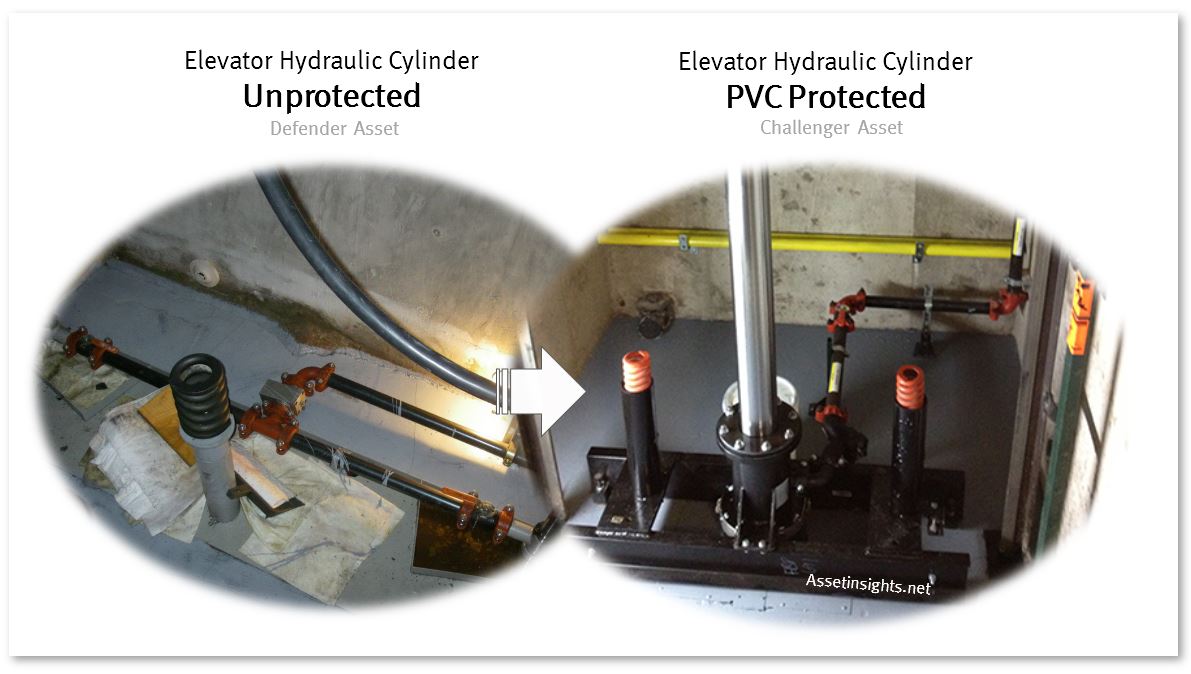 Fig. Retrofit of elevator hydraulic cylinder with PVC corrosion protection.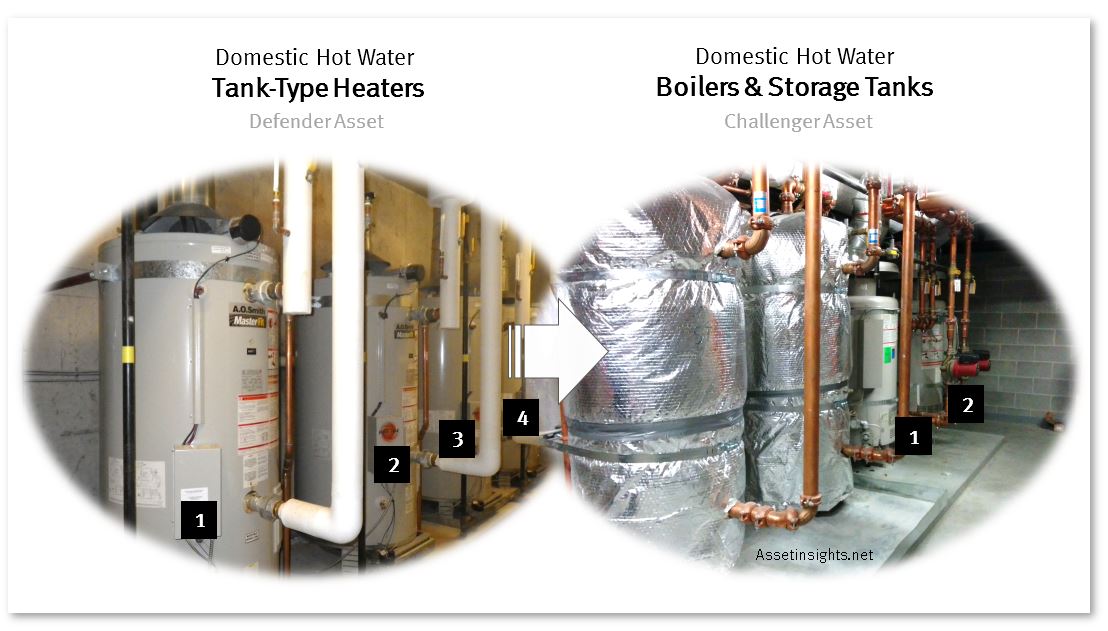 Fig. Retrofit conversion of tank-type domestic water heating system to boiler-and-storage-tank configuration.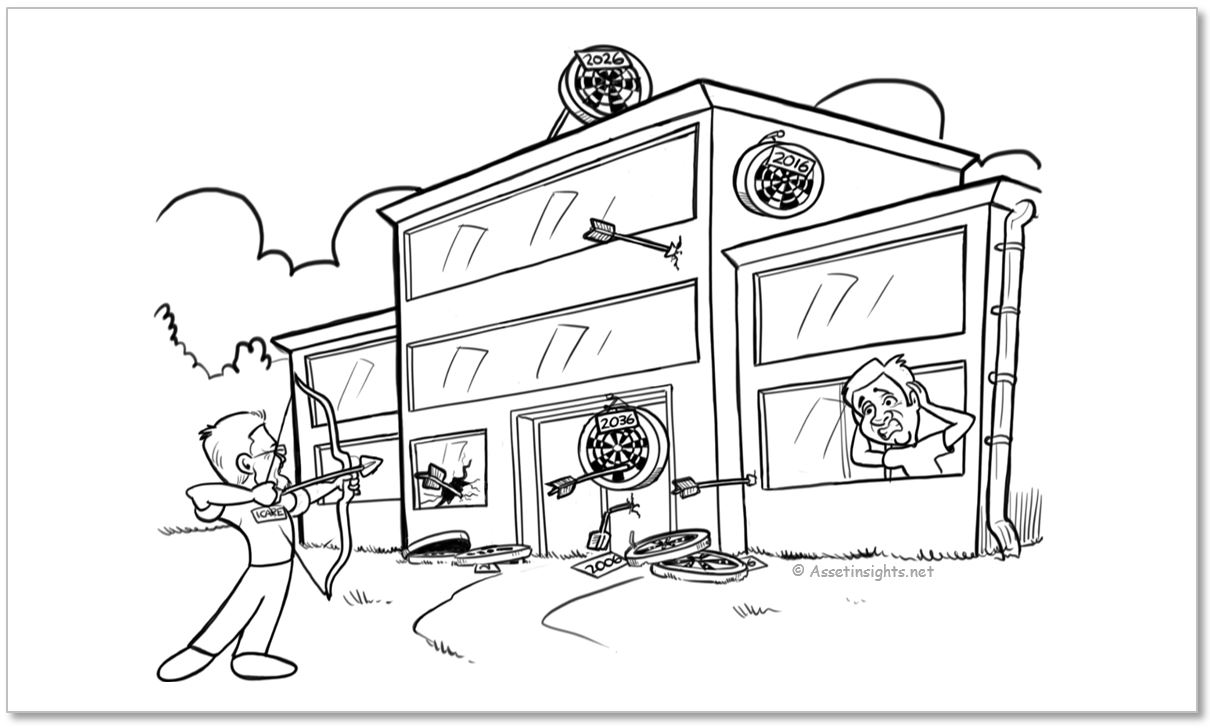 Fig. I Care is attemping to target some capital projects on his facility.