Grouping of similar activities or tasks to achieve efficiencies and economies of scale. Bundles can be organized for both:
---
Examples:
Listed below are some examples of maintenance bundles and renewal bundles:
Balconies-Fire

: Inspecting balconies when the annual fire inspection is carried out by walking through each suite when the fire alarm team is testing the field devices.

Doors-Membranes:

Replacing the balcony sliding glass doors when the balcony membranes are replaced.

Sealant-Painting:

Renewal of exterior sealant when the exterior walls are painted.

Fire-Painting:

Renewal of fire alarm initiating devices when interior walls and ceilings are painted.
---
Strategies


Bundles can be organized based on the following principles
Listed below are some bundling strategies: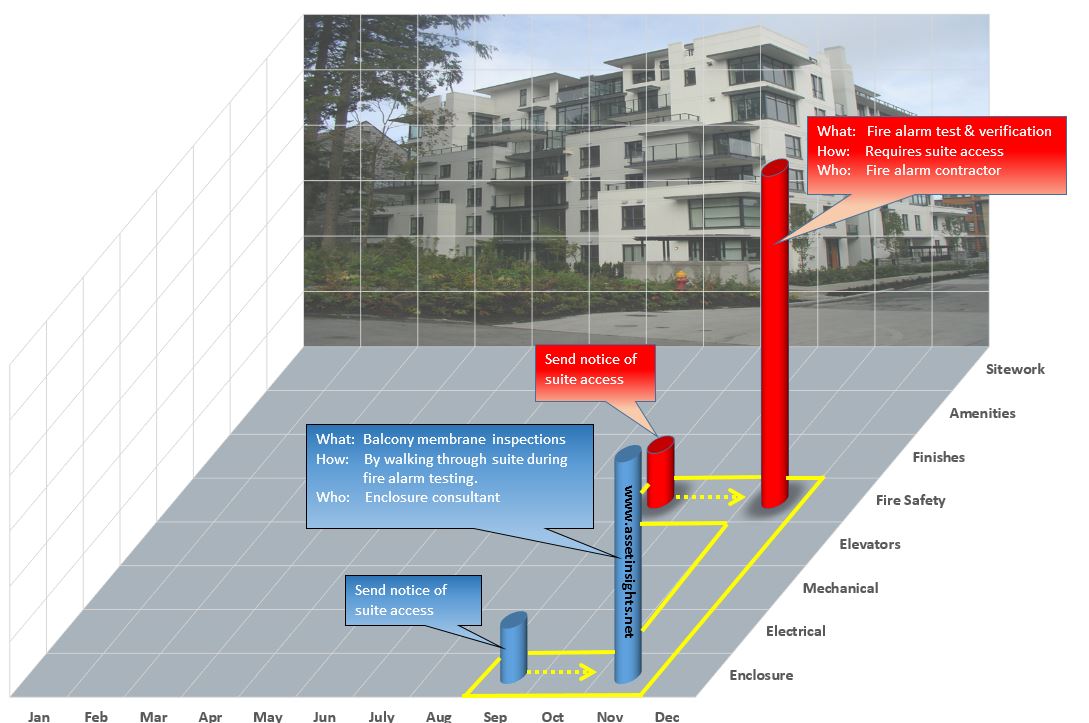 Fig. The bundling of two different maintenance tasks to achieve optimal efficiencies and cost effectiveness.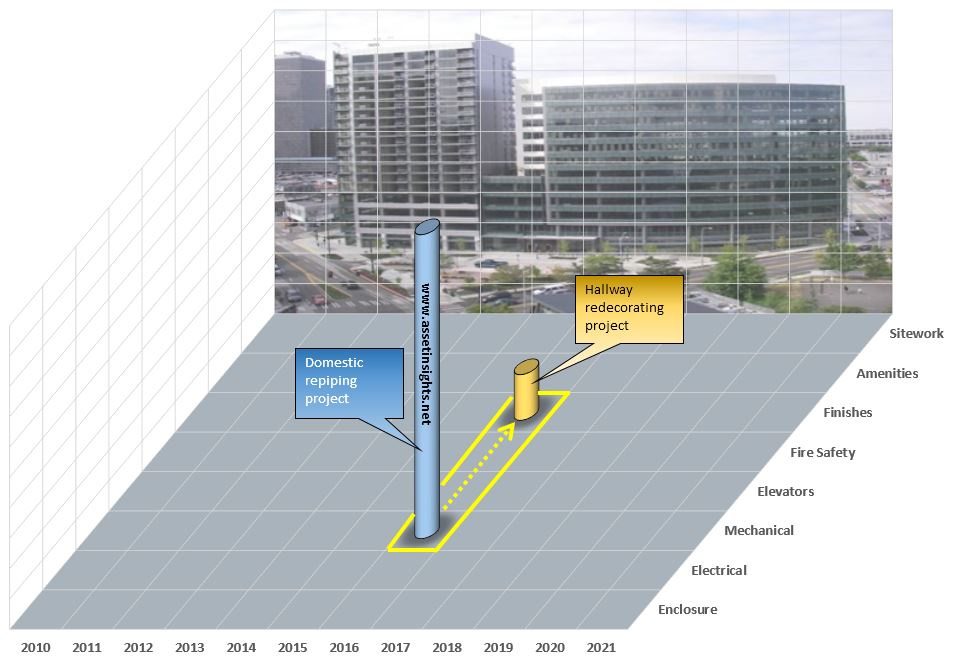 Fig. The bundling of two capital projects that have a symbiotic relationship. In this example, a repiping project results in damage to interior finishes, resulting in an opportunity for a redecorating project.
Fig. Bundling of similar tasks.