Also referred to as "physical assets" as part of the built environment.

This is a broad group of physical assets that includes three sub-classes of assets, as follows:

---
Attributes of Built Assets


Listed below are some of the key attributes of built assets:

Human made/man-made
Unnatural
---
Management Principles


Listed below are some management principles and techniques associated with built assets:

Built assets can be analyzed using the following: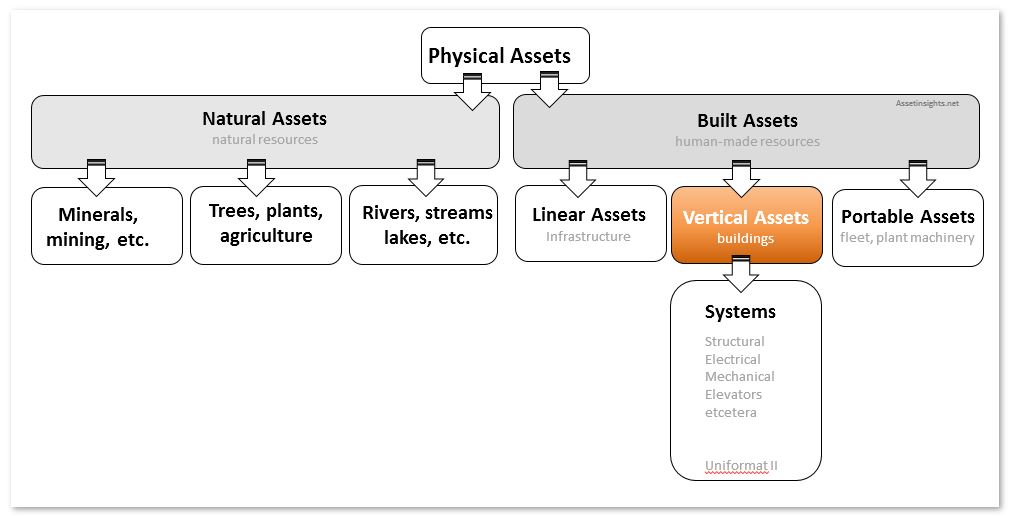 Fig. Asset hierarchy extending across all asset classes
with built assets alongside the class of natural assets.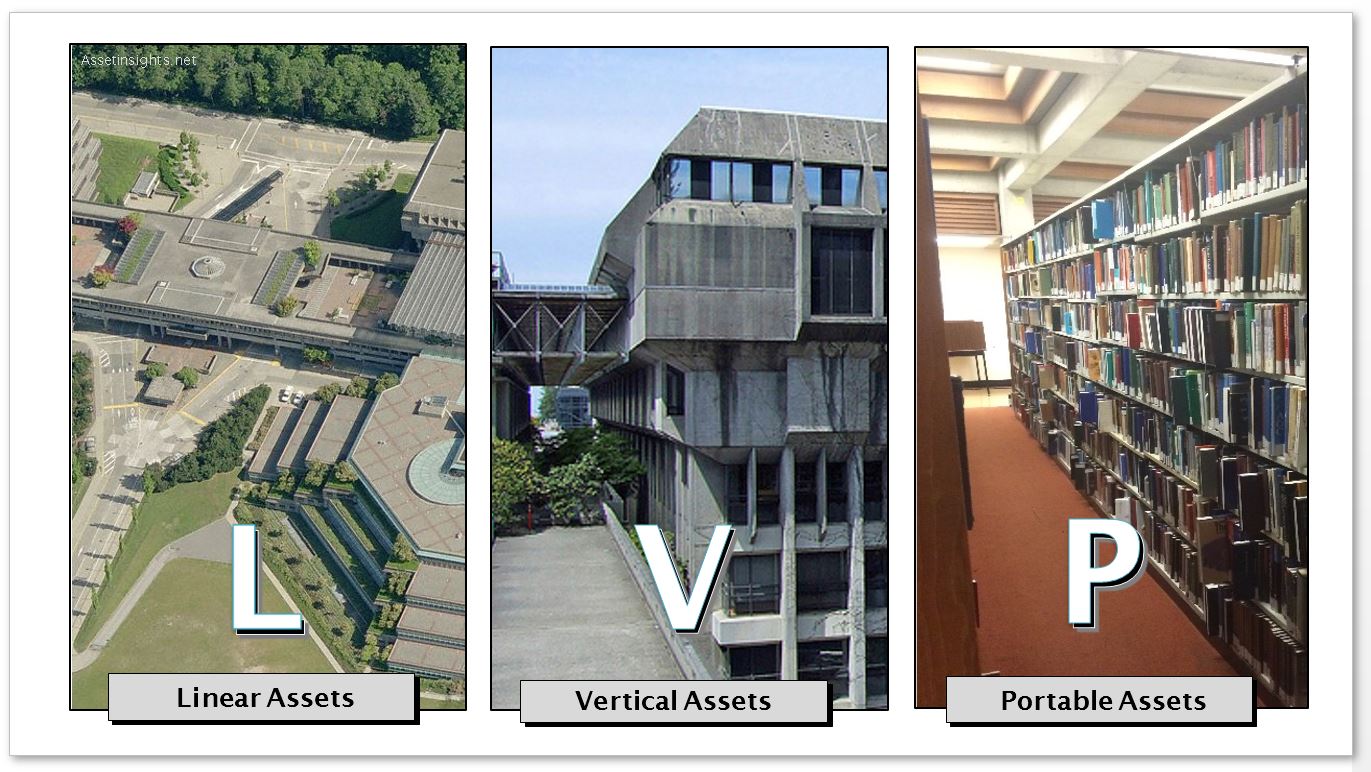 Fig. The triad of L-V-P asset: Linear (L), Vertical (V) and Portable (P).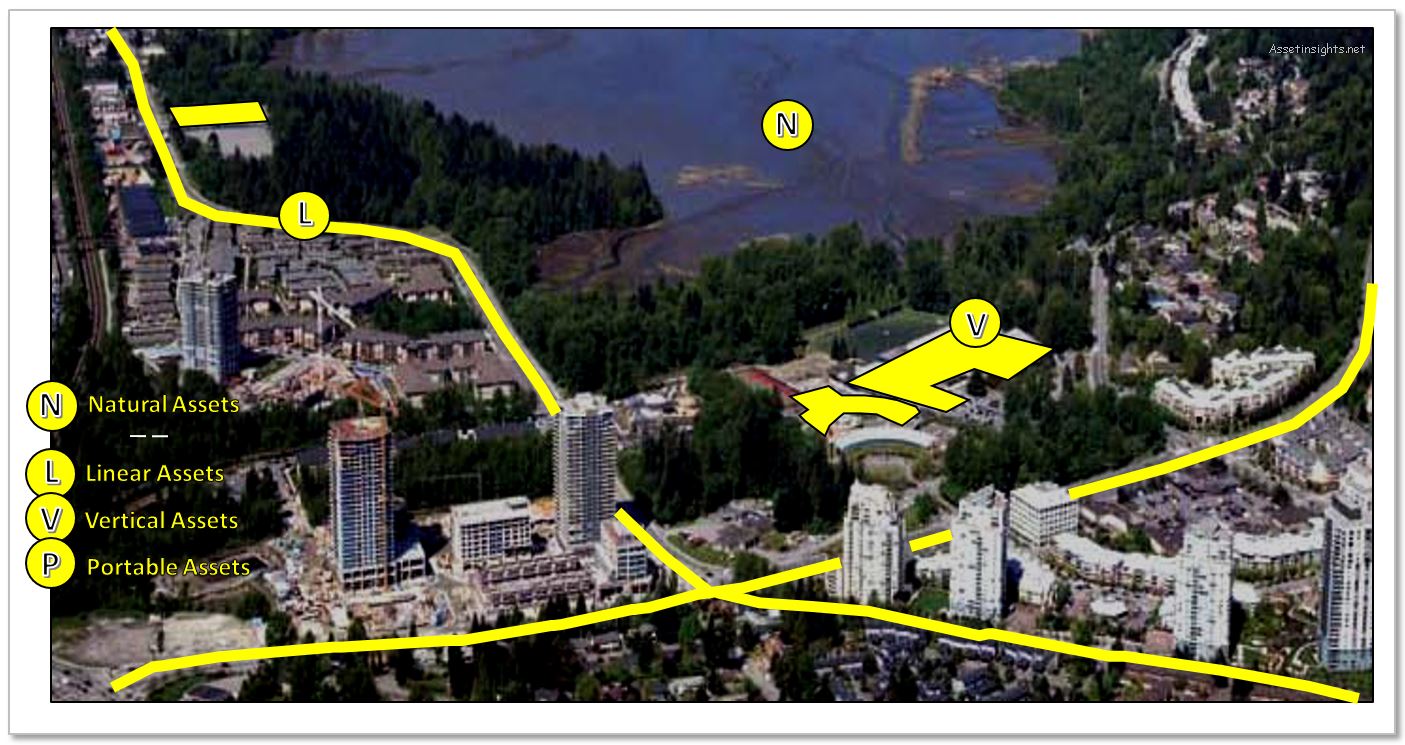 Fig. Built-environment assets( L-V-P) in a municipal setting, together with the natural assets (N).

---
Read Article:

See also:

Compare with:
---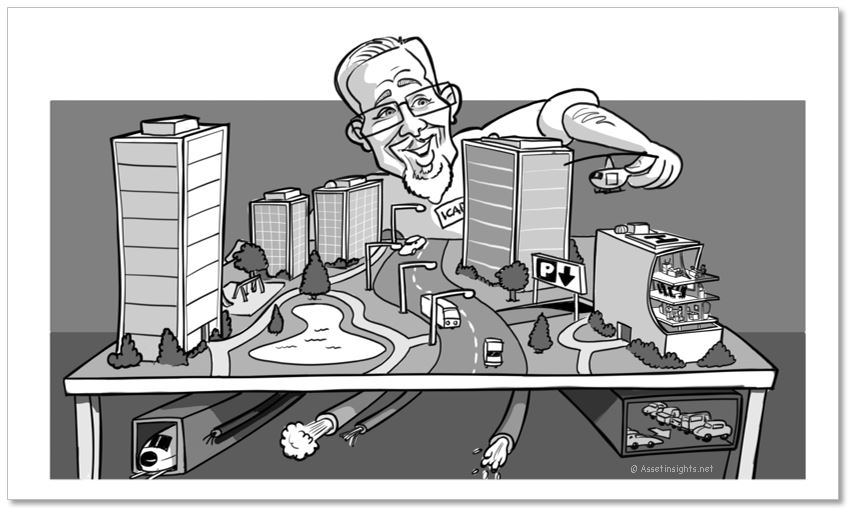 Fig. I. Care trying to integrate the linear assets, vertical assets and portable assets (the built assets) in his portfolio with some of the natural assets.