The averaging of the chronological ages of multiple similar assets or buildings, which is done primarily for computational purposes in calculating effective age, bundled life and remaining useful life.

Generally, the ages should have a narrow dispersion so that the blending does not skew the plan.


---
Examples


Listed below are some examples of blended age scenarios at different developments:

The roofs on the four phases of the townhouse complex ranged from 10-14 years. Therefore, we blended these at 12 years.
The oldest roof on one of buildings is 15 years and the youngest roof is 3 years old. Since their ages are so far apart it was not practical for us to blend the ages and we set up two separate assets in our inventory.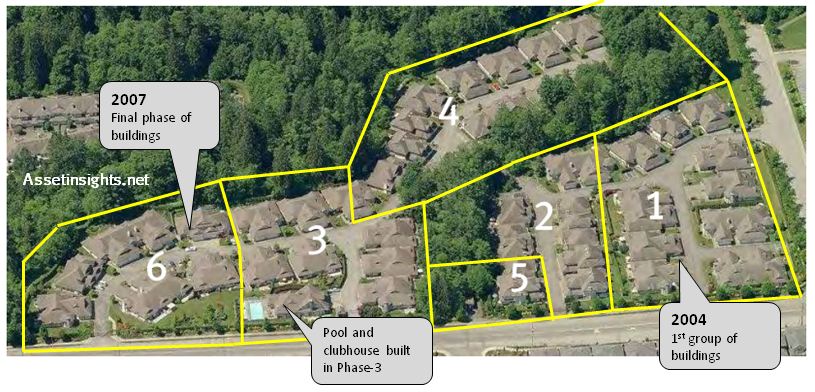 Fig. A multi-phase townhouse development built in different years has a blended age based on the average of the ages of all phases.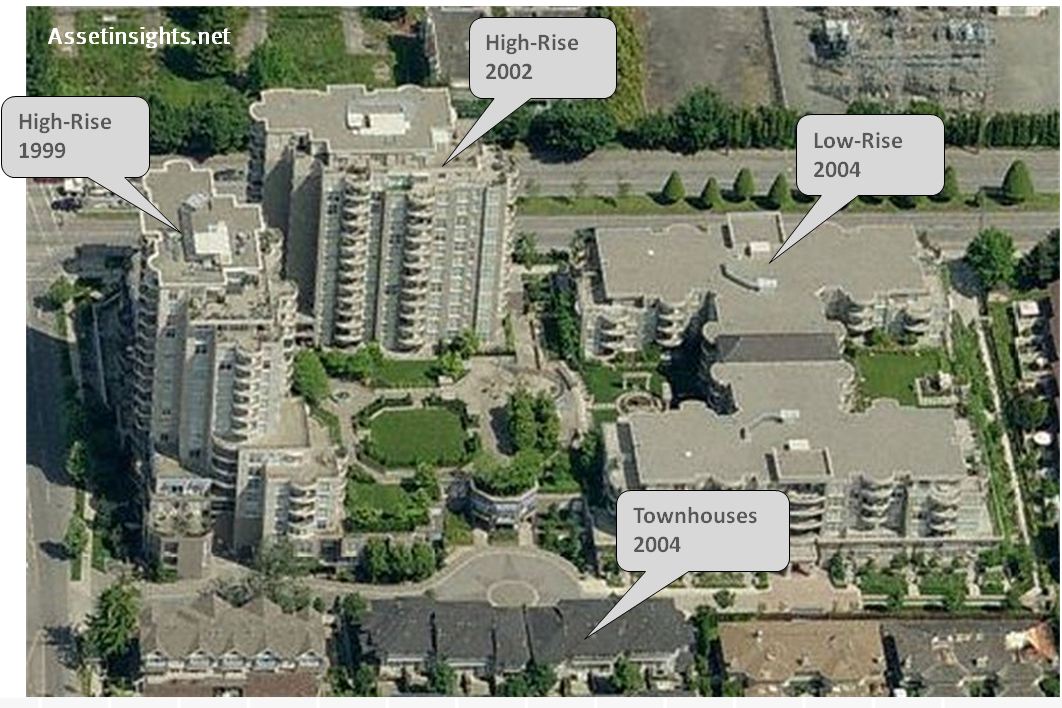 Fig. The roofs on the different buildings in this complex have a blended age, which is based on the average age of all the roofs.