Any future event that is outside the planning horizon in the period after the terminus year.
---
Attributes:



Events that are beyond the horizon have the following attributes:

---
Passage of Time Concepts

:

As a building ages each year, the terminus year shifts forward by one calendar year (or one fiscal year). The changes to the terminus year are represented by the following concepts:
Any events after the terminus year are "beyond-the-horizon"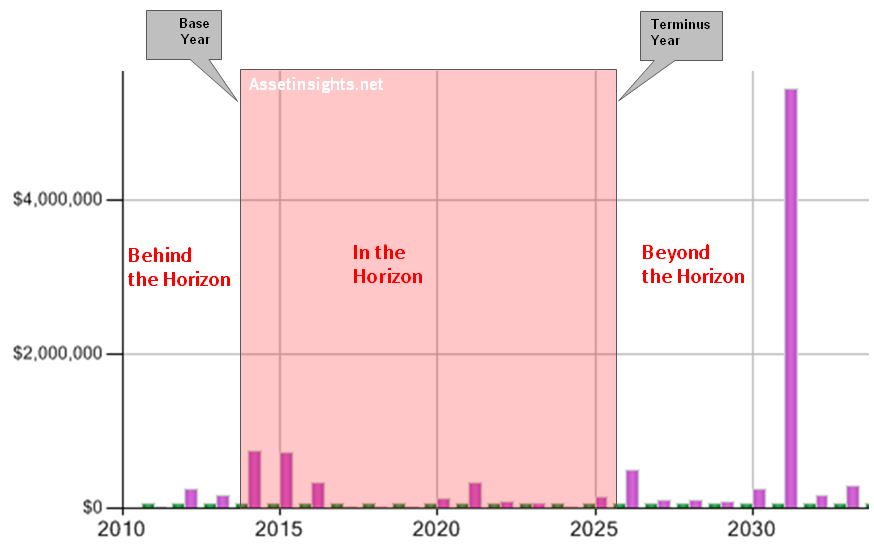 Fig. The three facets of the planning horizon: a) behind-the horizon, b) the horizon ("red zone") and beyond-the-horizon.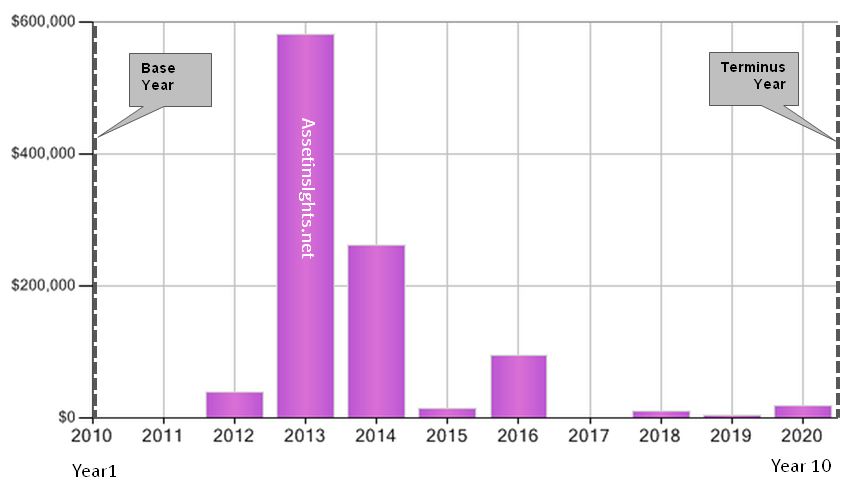 Fig. The terminus year (and Base year) of a 10-year planning horizon.