A plan for prioritizing and scheduling various projects that will reduce the backlog of deferred maintenance (DM) and is based on a target backlog.
The goal of a backlog reduction strategy is to seek equilibrium.
The program will require reinvestment of capital.

Fig. Example of a five-year backlog reduction strategy across a portfolio of buildings.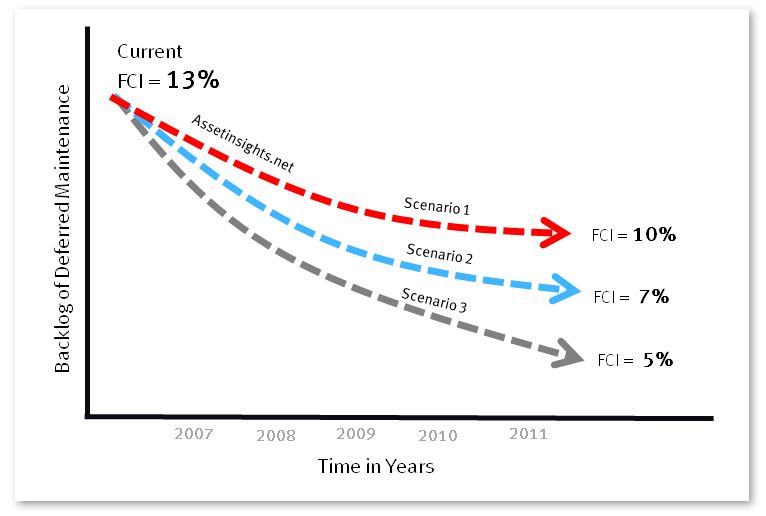 Fig. Three alternative backlog reduction scenarios (FCI), phased over a 5-year period.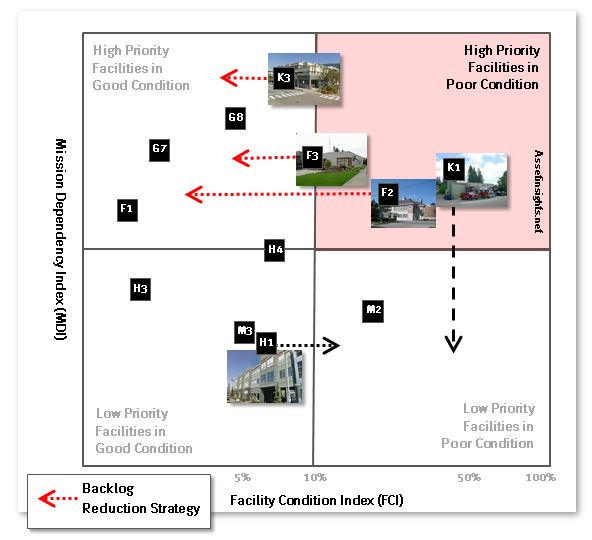 Fig. Backlog reduction strategy for some facilities presented on the Condition-Priority matrix.