An asset or component of an asset with an existing deficiency will deteriorate at a faster rate than will a component that is in good condition.

The facility management industry has generally identified the normal range of backlog deterioration at 2-10 percent.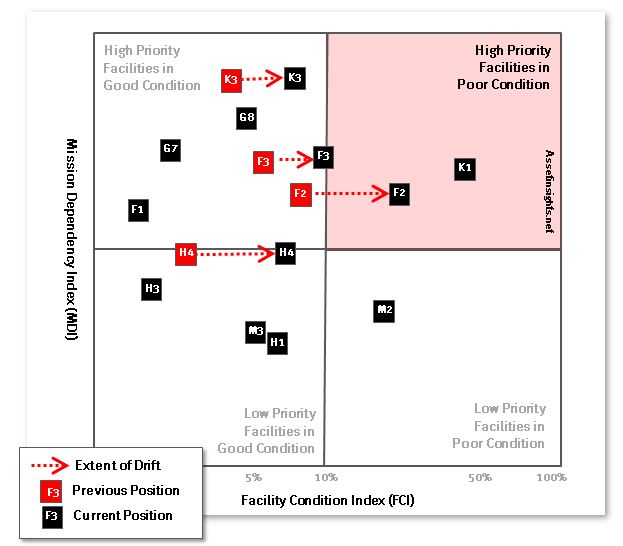 Fig. Condition drift of certain facilities represented on a scatter plot.