The organization, office or individual responsible for establishing regulations governing the installation, permit application and ongoing inspections and safe operations of an asset.
Examples:
Health and Safety Board
Elevating Devices Safety Branch
Fire Department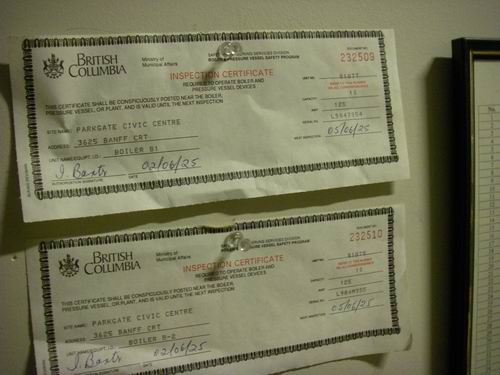 Fig. Pressure vessel certificates issued by the authority having jurisdiction and posted in the mechanical room.