The period of time from the date that an asset is placed in service until it is retired from service (ie., renewed or replaced).
A model of the life cycle of an asset, such as a roof or a boiler.
---
Analysis of Life Cycles
It is sometimes useful to consider life cycles as being broken up into separate stages or phases, as follows:
Life cycles are represented by curves, such as dispersion curves.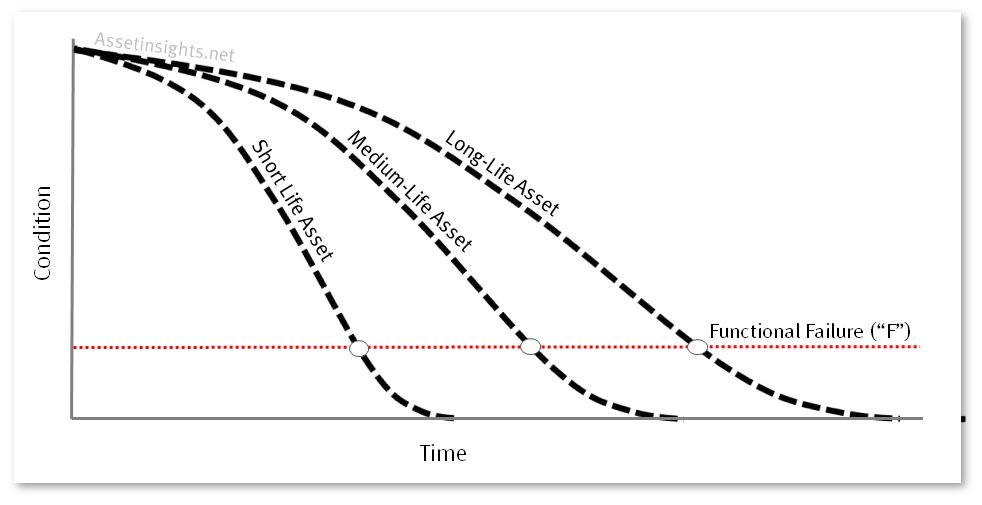 Fig. Conceptual representation of short-life assets, medium-life assets and long-life assets relative to their respective points of functional failure ("F")



Fig. Decisions should consider the whole life of assets, including the I-P interval and the P-F interval.