Listed below are the primary asset classification systems:


---
Classification schemes

:

Physical vs. financial assets
Natural vs. built assets

Asset classification by system:


---
Purpose of Classification
The misclassification of assets can result in several problems, including:

Missed and neglected equipment

Inappropriate prioritization schemes

Inadequate budget harmonization

Ineffective teamwork

Increaed risk

etcetera.
---
Sample Purpose of Classification
Hierarchy
ID
Assets
Vertical assets
V1
Waste Water Treatment Plants

V2
Wet wells and Pumps stations
V3
Odour & corrosion control
V4
Other
Linear Assets
L1
Building sewers/
Property service connections
L2
Lateral & branch sewers
L3
Main sewers


Sanitary mains
Combined mains
Force mains

L4
Trunk sewers
L5
Interceptor sewer
L6
Sewer connections
L7
Cleanouts
L8
Manholes
L9
Easements/ROWs
L10
Other
Portable assets
P1
Vehicles - Pumper trucks. etc
P2
Equipment - CCTV, etc
P3
Other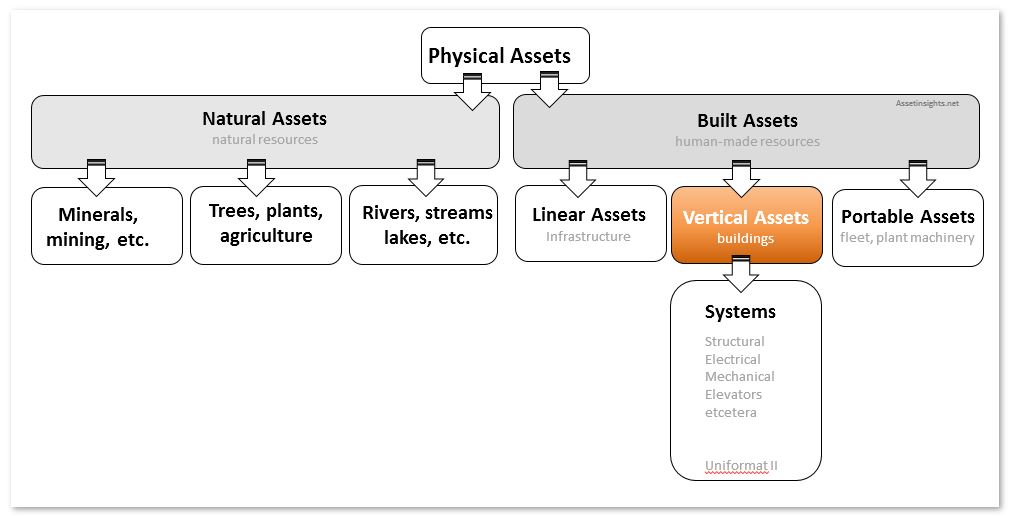 Fig. Asset hierarchy extending across all asset classes

.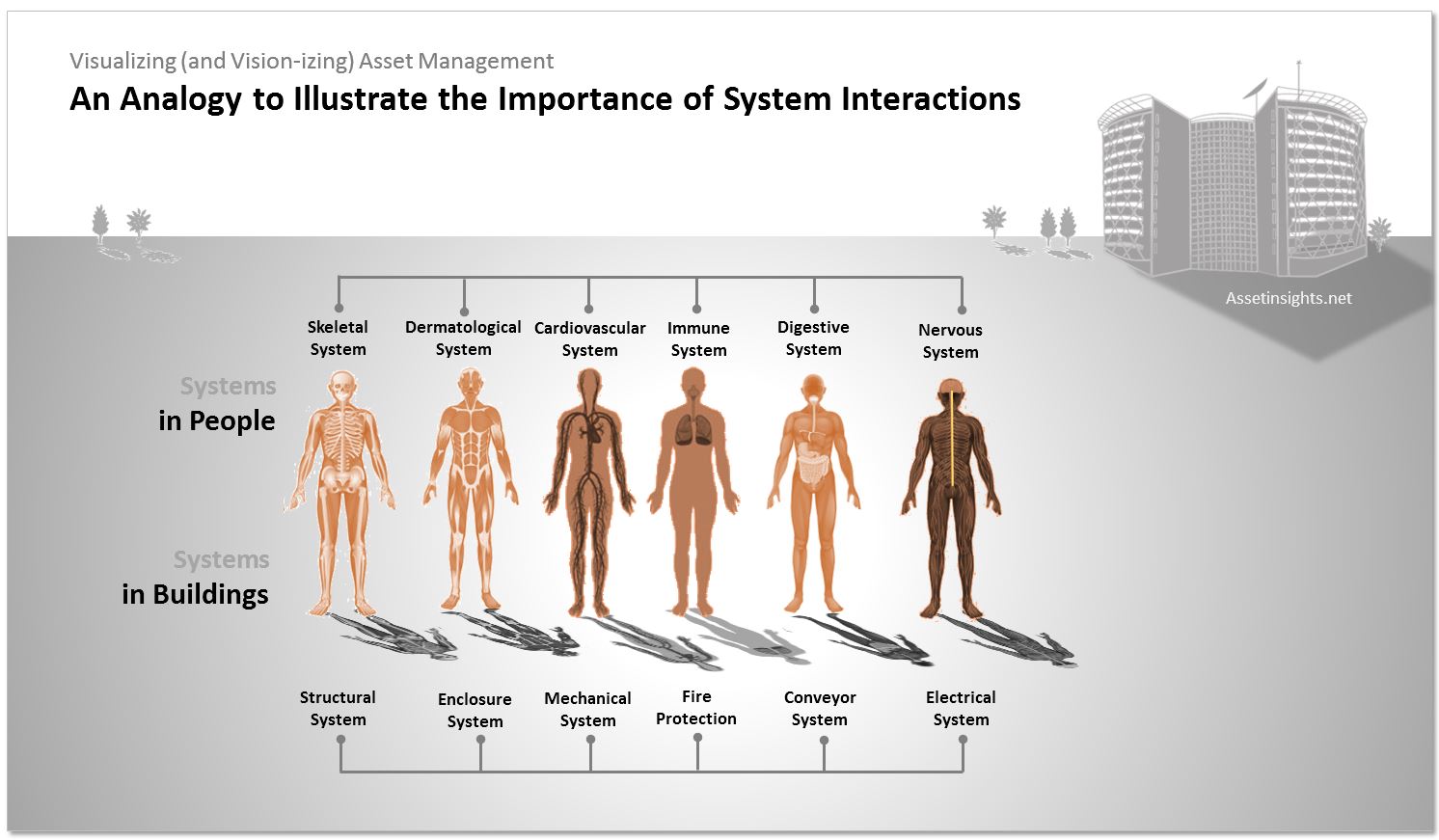 Fig. Human physiology as an analogy to illustrate the different systems of buildings.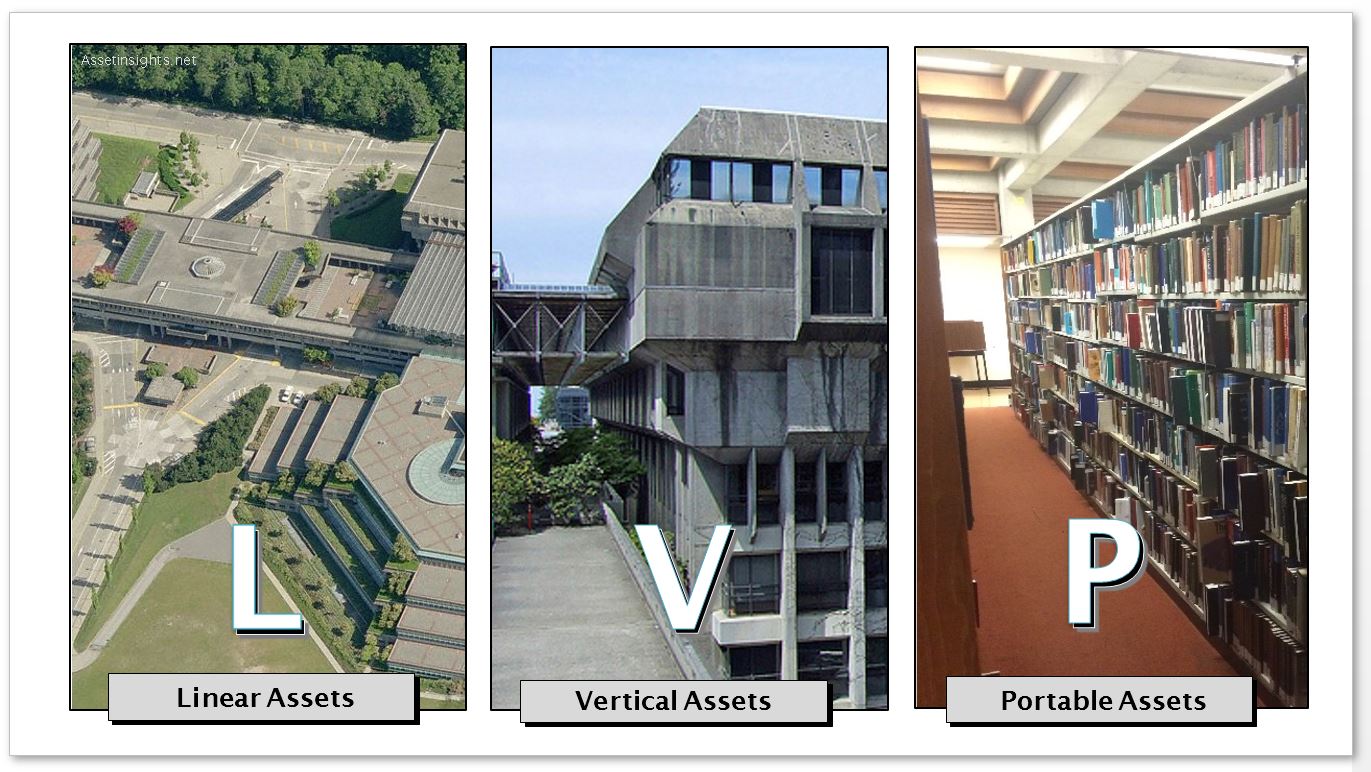 Fig. The triad of L-V-P assets: Linear (L), Vertical (V) and Portable (P).



Fig. The hierarchy of assets as contemplated in the ISO 55001 standard for asset management. The detailed asset classification scheme and granularity is determined by the organization's objectives and nature of the assets.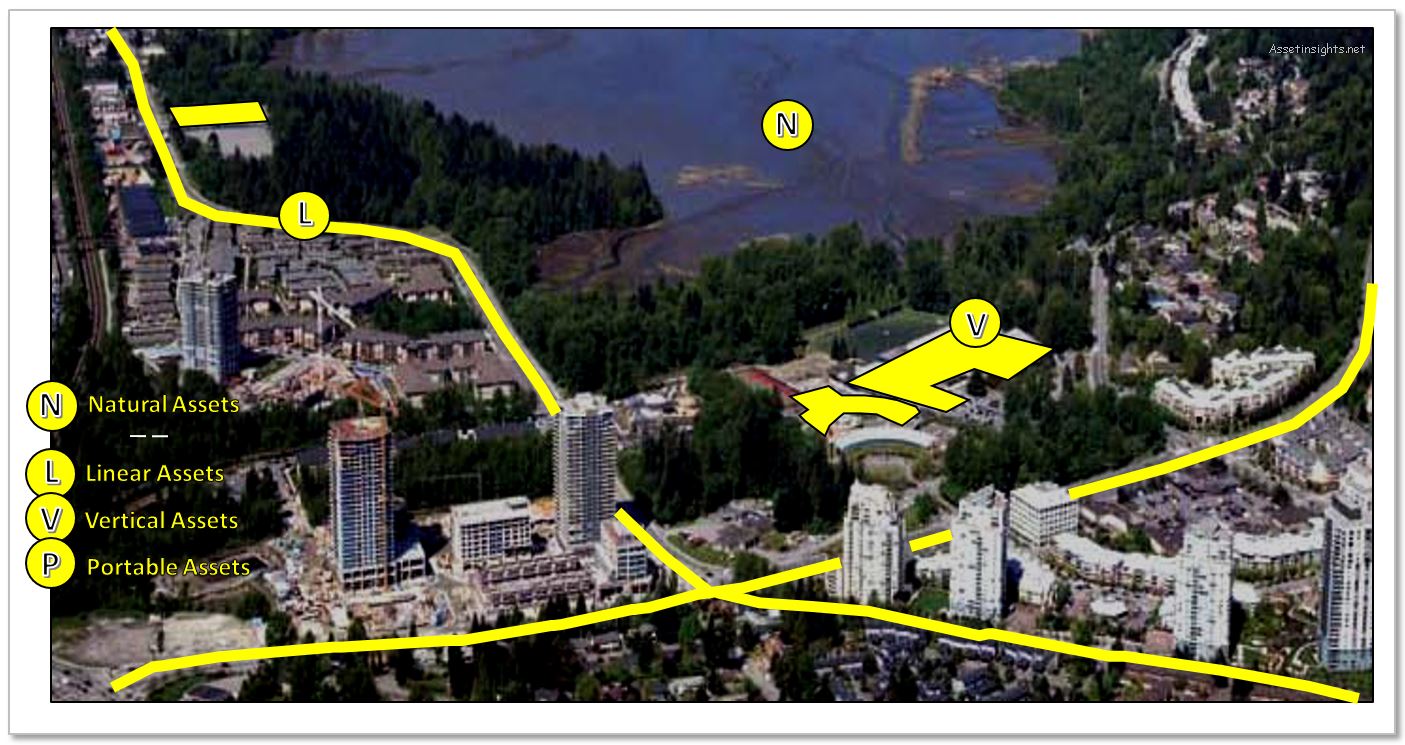 Fig. Example of the N-L-V-P asset classification scheme in a municipal setting.



Fig. Alternative asset classification systems.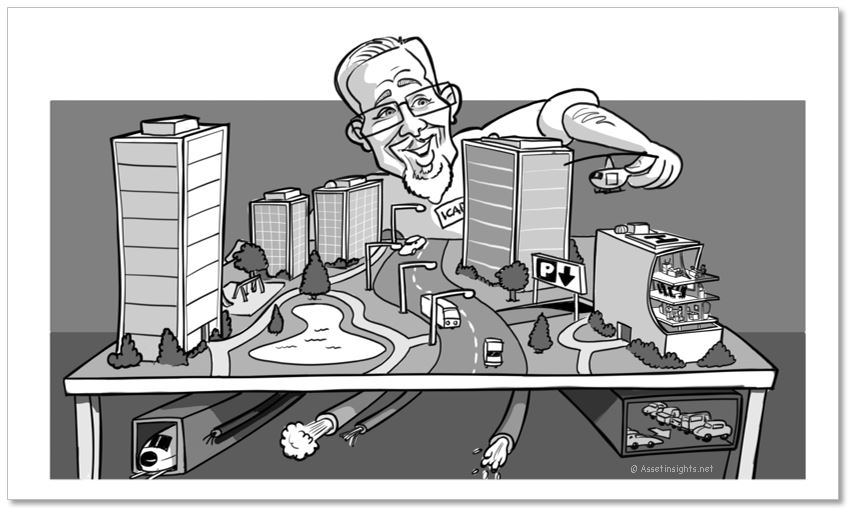 Fig. I. Care trying to integrate the linear assets, vertical assets and portable assets in his portfolio.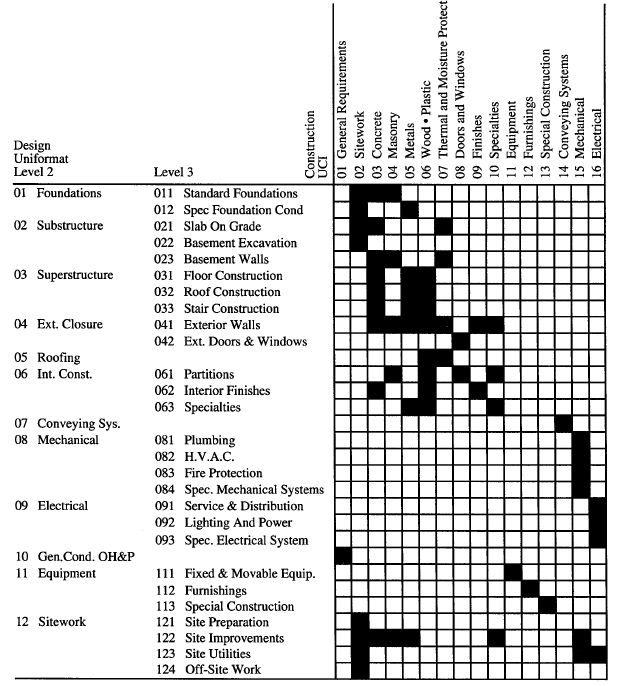 Fig. Matrix of Uniformat and MasterFormat
---
Read Article:

See also:

Asset Hierarchy
Asset Inventory

---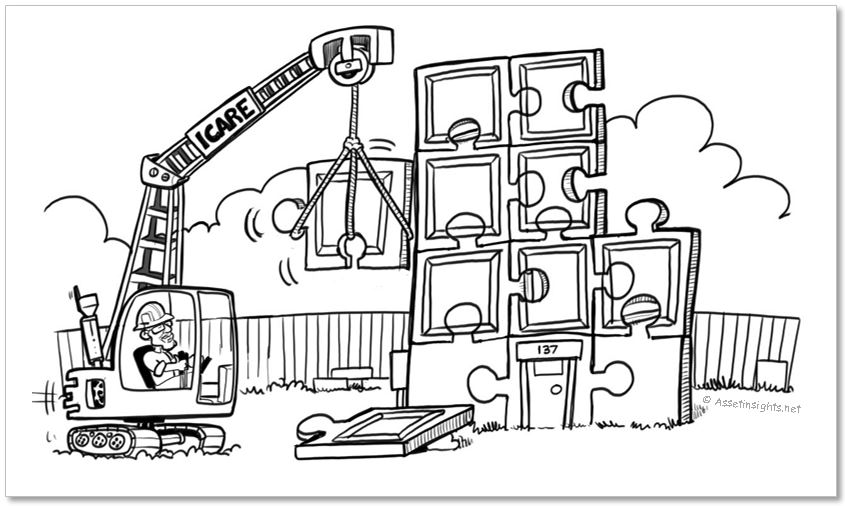 Fig. I. Care is piecing together the different interconnected systems, assets and components of his building.