Determining the appropriate type of assessment (eg., energy, or seismic), level of assessment (eg., rapid or detailed) and assessment cycles for a particular facility or portfolio of facilities.
---
Methodology
The appropriate assessment match for a facility will depend on various requirements, including:
The urgency of the assessment.

The existence of previously commissioned assessments

The stage of assessment in the assessment cycle.
The available budget for the assessment.
The type of facility (eg., fire hall or storage shed) and the corresponding Mission Dependency Index (MDI) for the facility.

The known state of the facility, in terms of FCI, EFCI, backlog.

The number of other facilities in the same portfolio that are also subject to assessment.

The age of the facility.

The experience and qualifications of the assessment team.

Different criteria can be used to select the groups of buildings to be completed in each of the assessment phases. Here is a list of some of the more common strategies:

Phasing by Known Conditions

. In this option the owner identifies the buildings in worst condition for assessment in the initial phase(s). Buildings that have recently undergone major renovations would be included in the later phase(s).

Phasing by Mission-Dependency Ranking.

In this option all "Mission Critical" buildings are assessed in the initial phase(s). For example, in the case of a municipal portfolio, the fire halls, police services and municipal hall are completed first followed by Mission-Dependent and then Mission-Independent buildings.

Phasing by Balanced Distribution.

In this option, the phases are organized into equal work packages based on the gross floor area of the buildings.

Phasing by Geographical Distribution

. In this option, all the buildings on a single site and share a common objective (such as Parks & Recreation) are completed in the same (phase).

Phasing by Municipal Department.

In this option, all the buildings that are governed by particular departments (such as parks and recreation) are completed within the same phase).

Phasing by Available Funds.

In this option, the number of buildings in each assessment phase is determined by available funds. In addition, the level of assessment can be reduced to permit a greater number of assessments to be completed within the budget.
---
Examples
Incluided below are some examples of the application of an assessment match to a portfolio:
A preliminary assessment on a storage shed would typically only require a top-down assessment.

The initial assessment for the fire hall was approved as a level-1 assessment with a level-3 assessment to be conducted two years later
---
Management Principles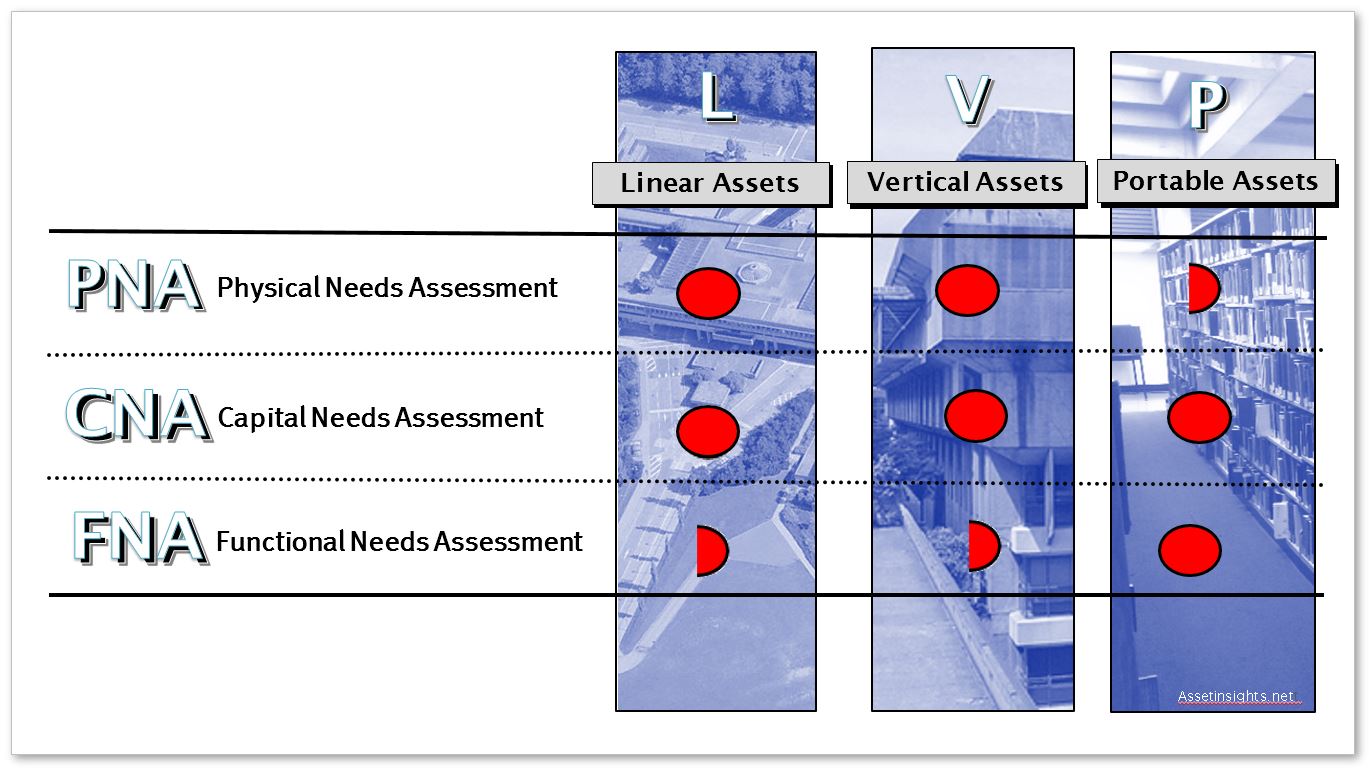 Fig. Matrix of assessment tools for vertical assets, linear assets and portable assets.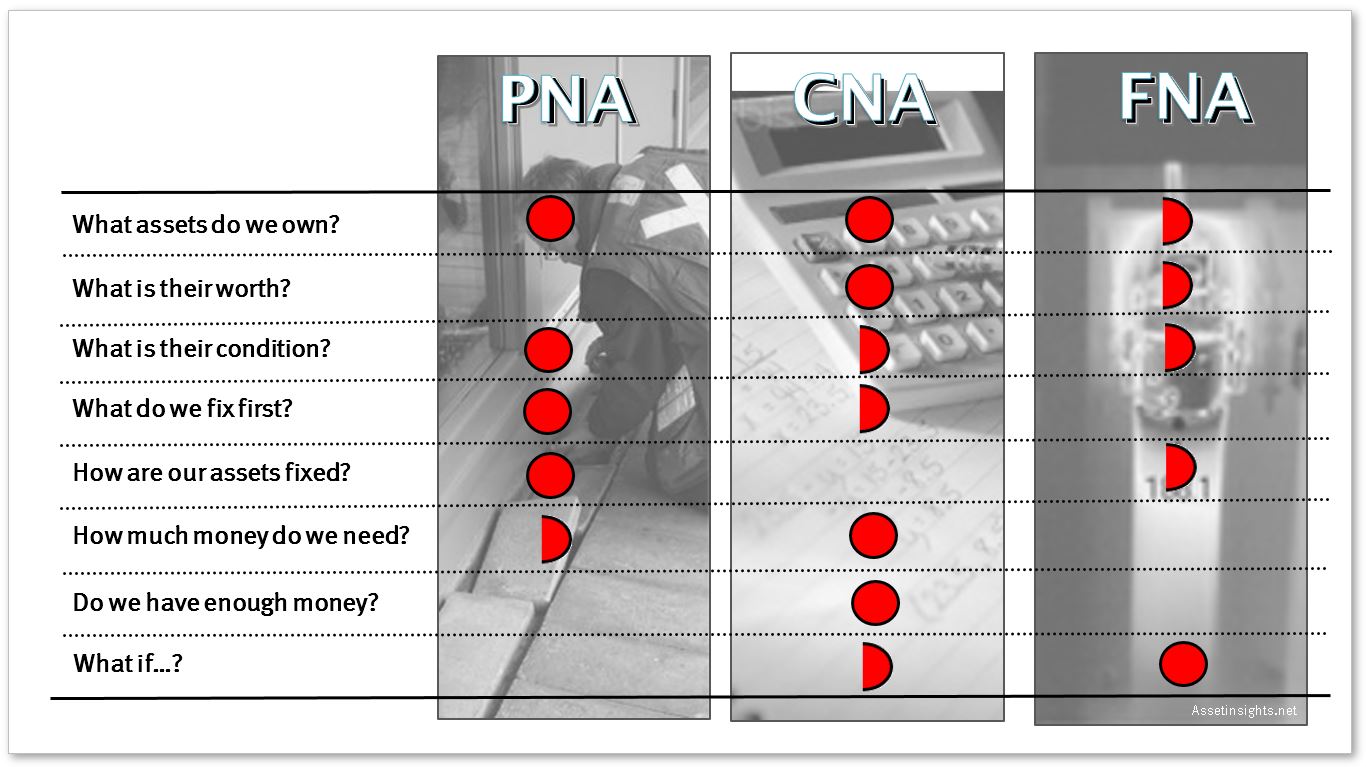 Fig. Matrix of datas associated with each of the three classes of assessment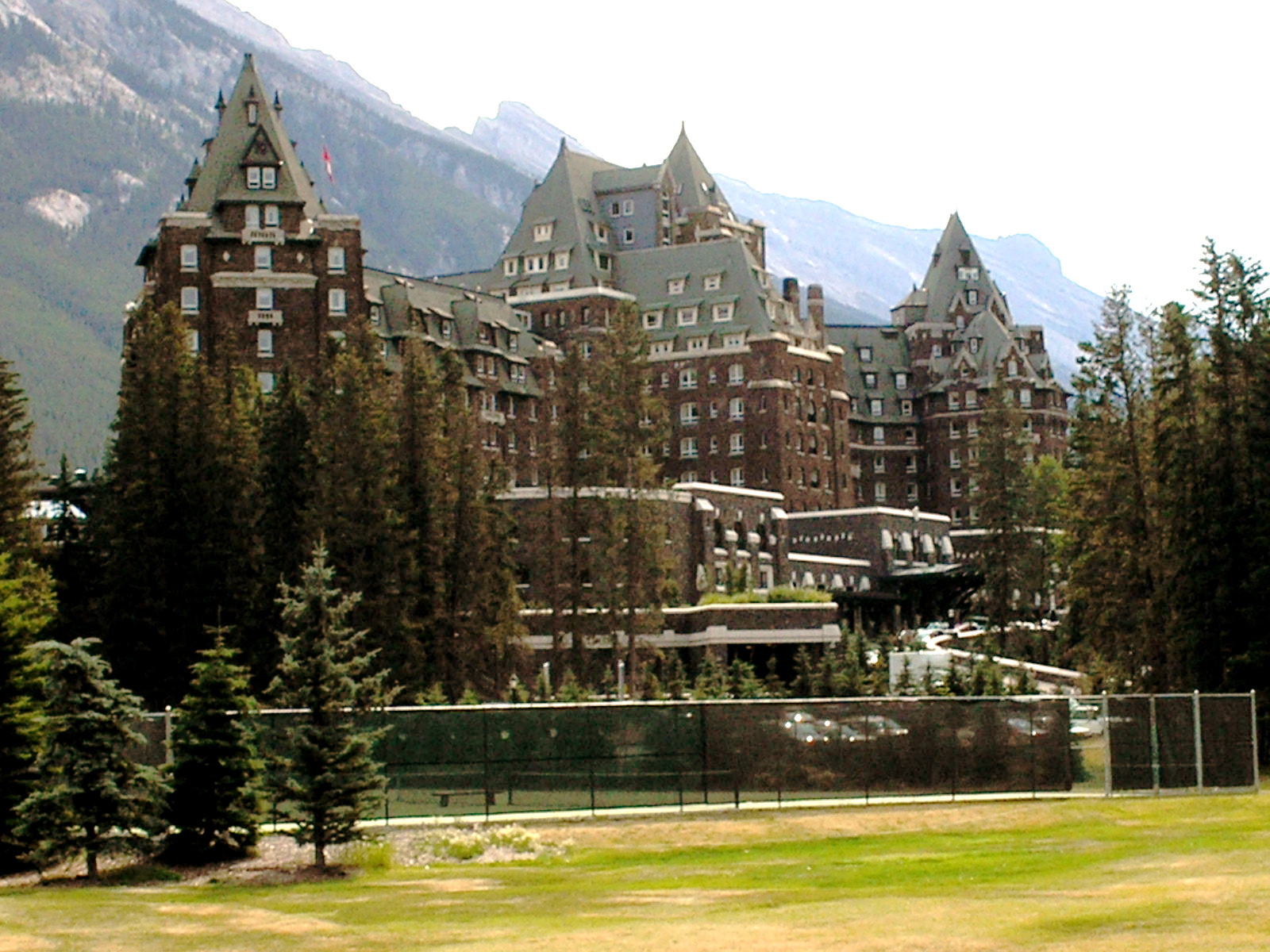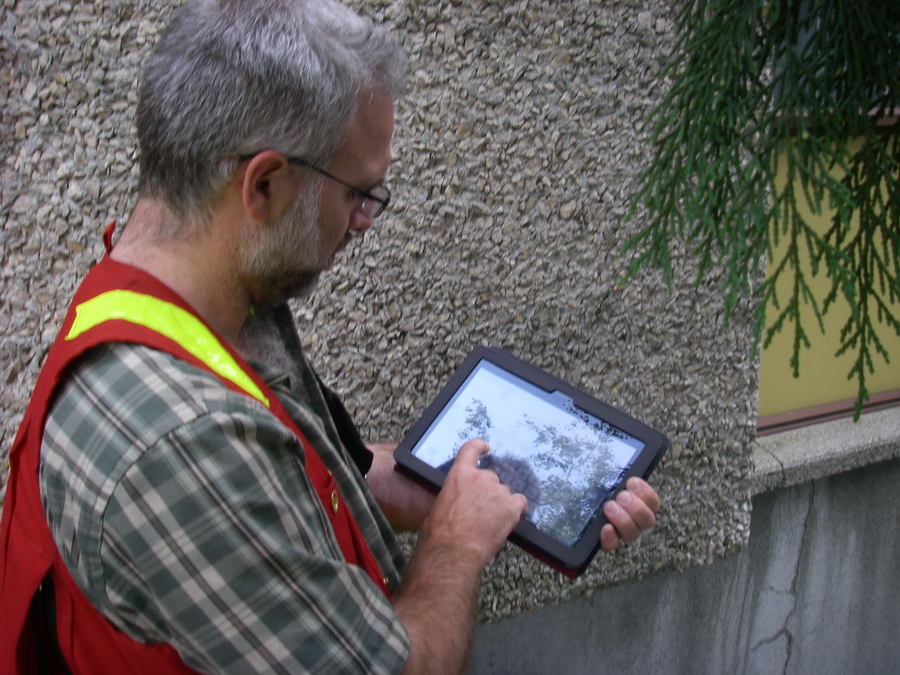 Fig. Bottom-up assessment for high priority facilities.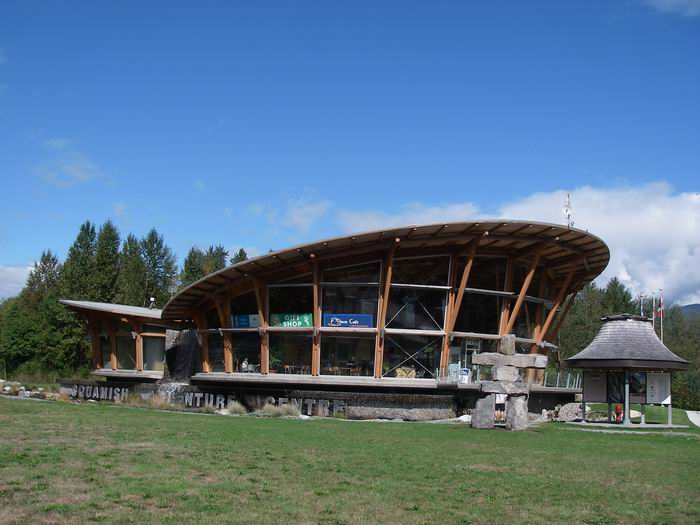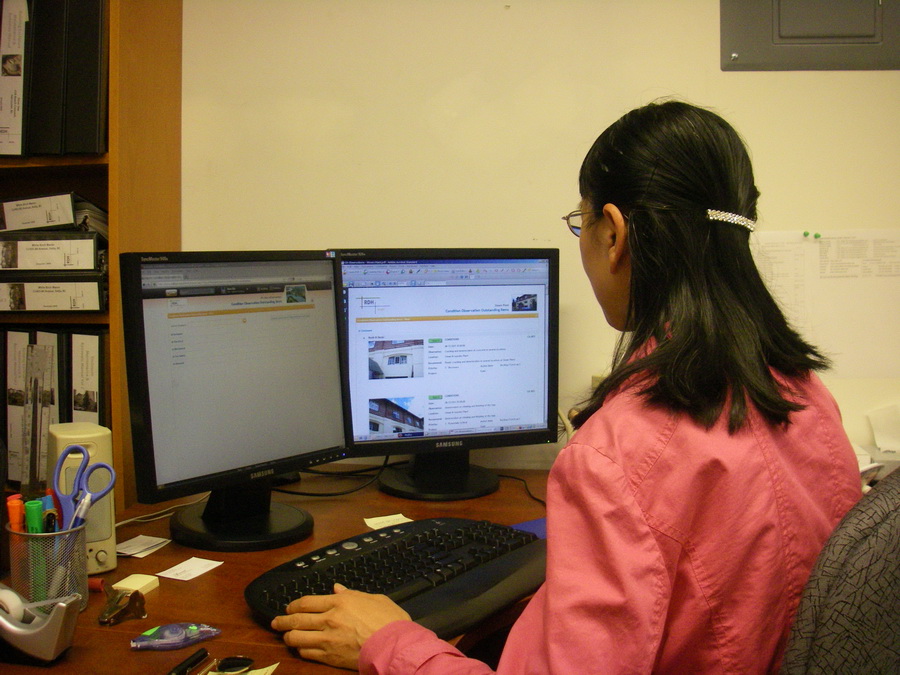 Fig. Top-down assessments for relatively lower priority facilities within the portoflio.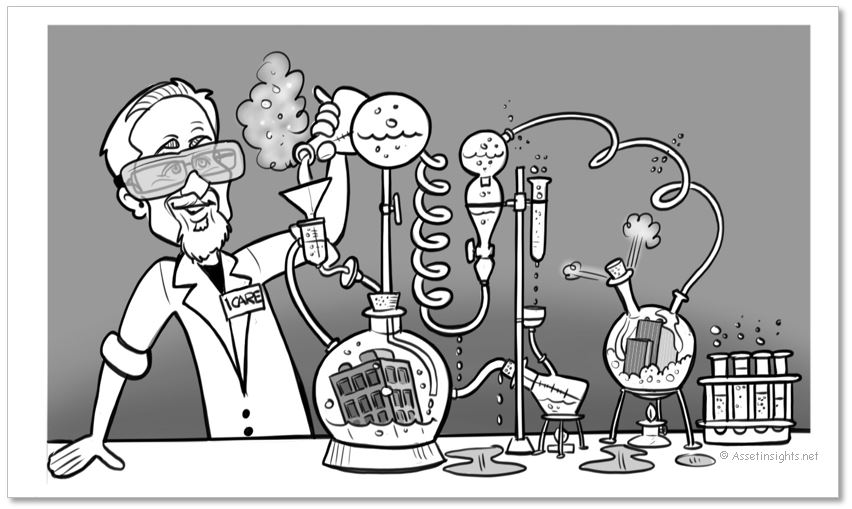 Fig. I. Care is figuring out the right balance of assessments for his assets, including: physical needs assessment (PNA), capital needs assessment (CNA) and functional needs assessment (FNA)