The number or facilities, with a portfolio, that have received (or will receive) Facility Condition Assessments (FCAs) of different:
assessment match for each facility.



---
Purpose


The purpose of the mix is efficiently manage limited budgets and to reflect that different facilities have different needs at different stages in their respective lifecycles.

The combination of different assessment matches.



---
Examples


For example a portfolio of four facilities may have the following mix, based on the available budget and other parameters

Facility A - Level-3 during assessment cycle 1
Facility B - Level-1 during assessment cycle 1
Facility C - Level-1 during assessment cycle 1
Facility D - Level-2 during assessment cycle 1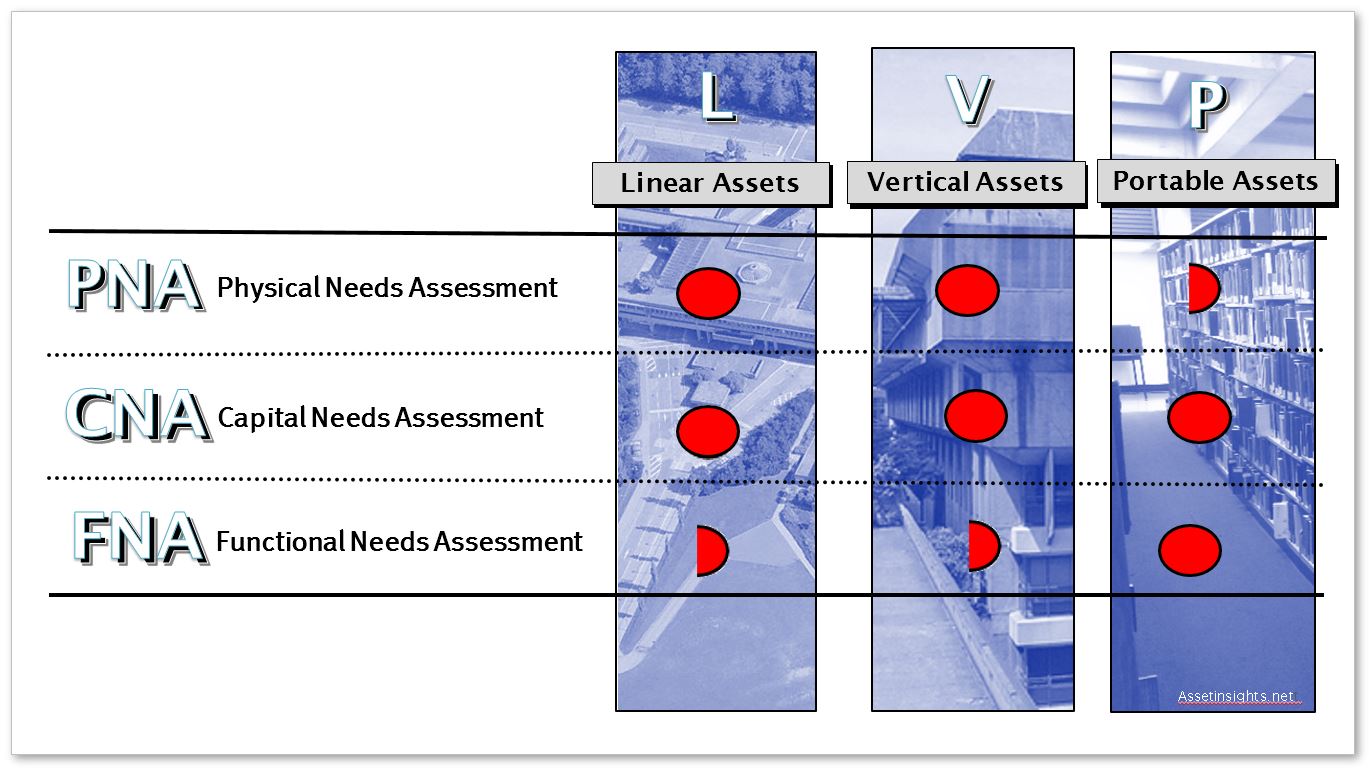 Fig. Matrix of assessment tools for vertical assets, linear assets and portable assets.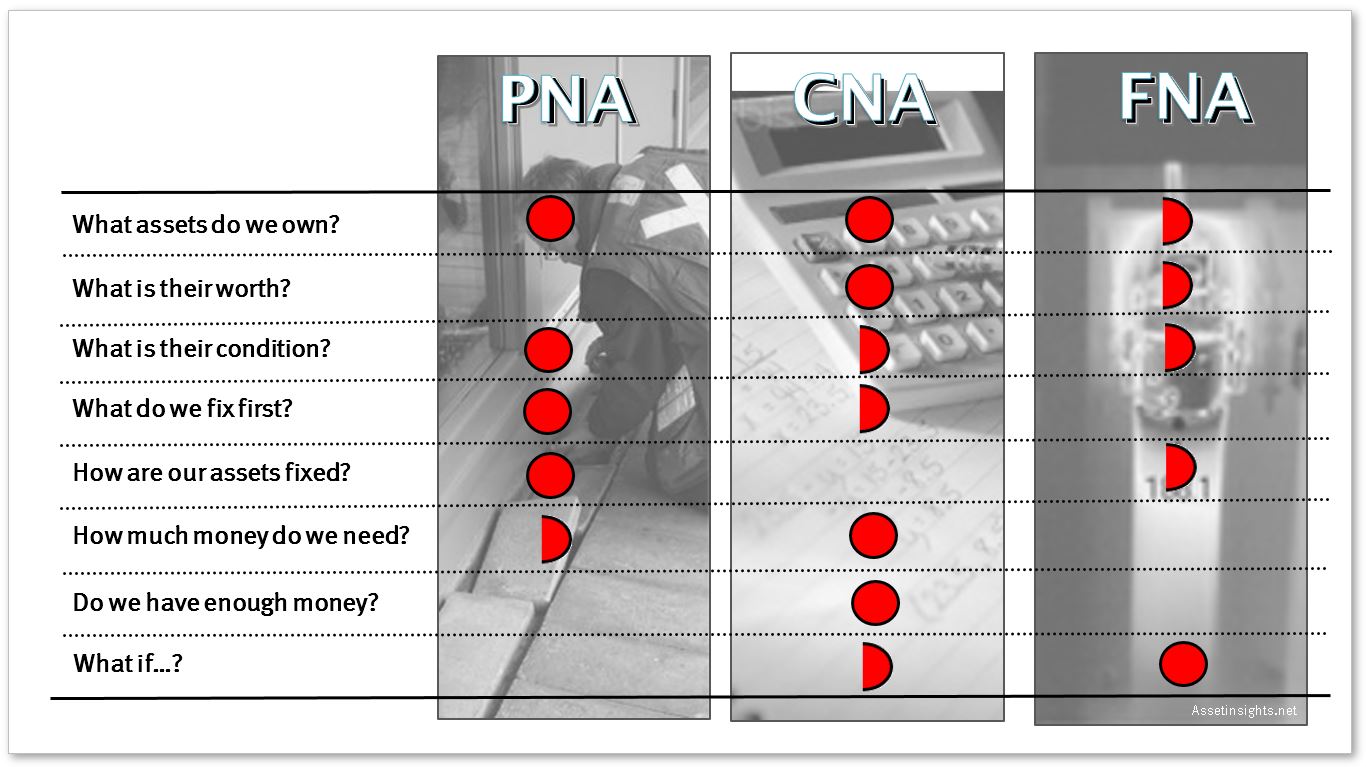 Fig. Matrix of datas associated with each of the three classes of assessment .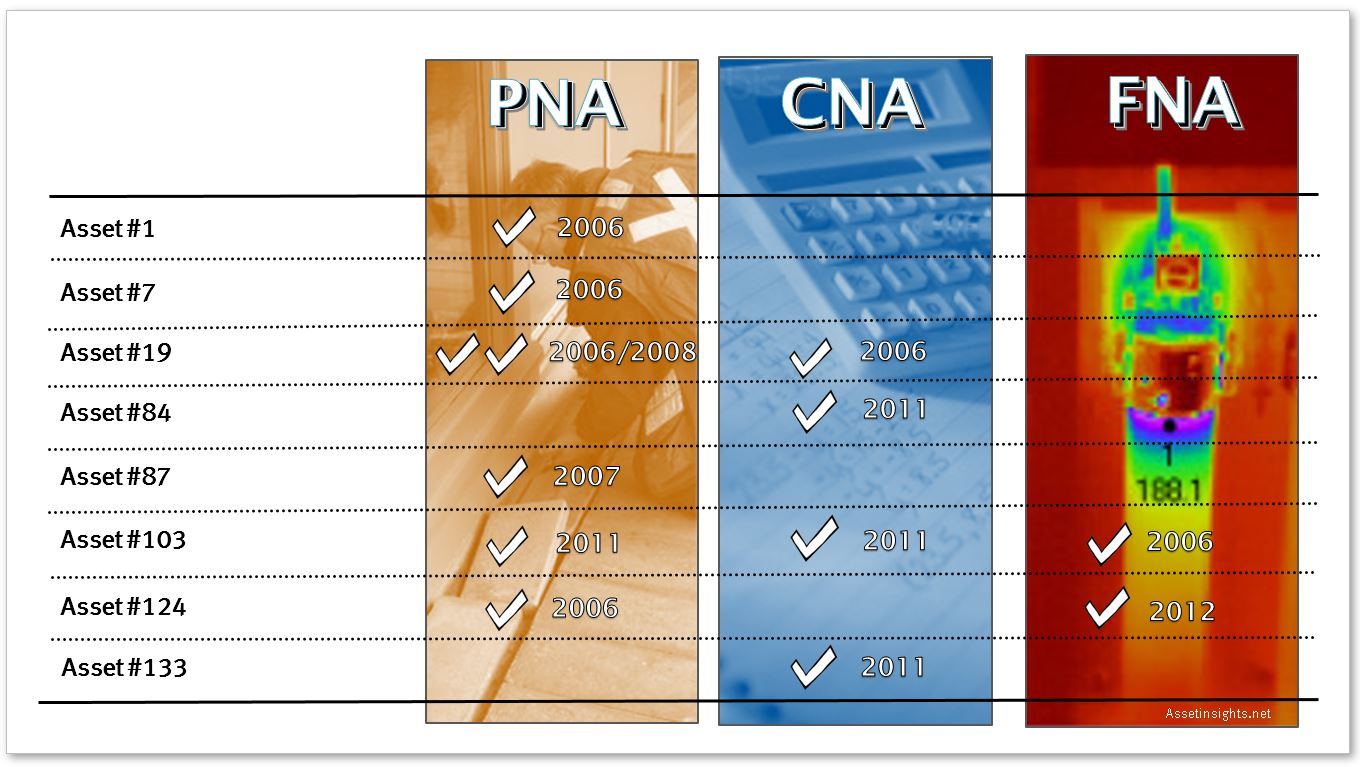 Fig. The alignment of the different types of assessments to each asset (the mix) and the register those that have been commissioned to date (the status)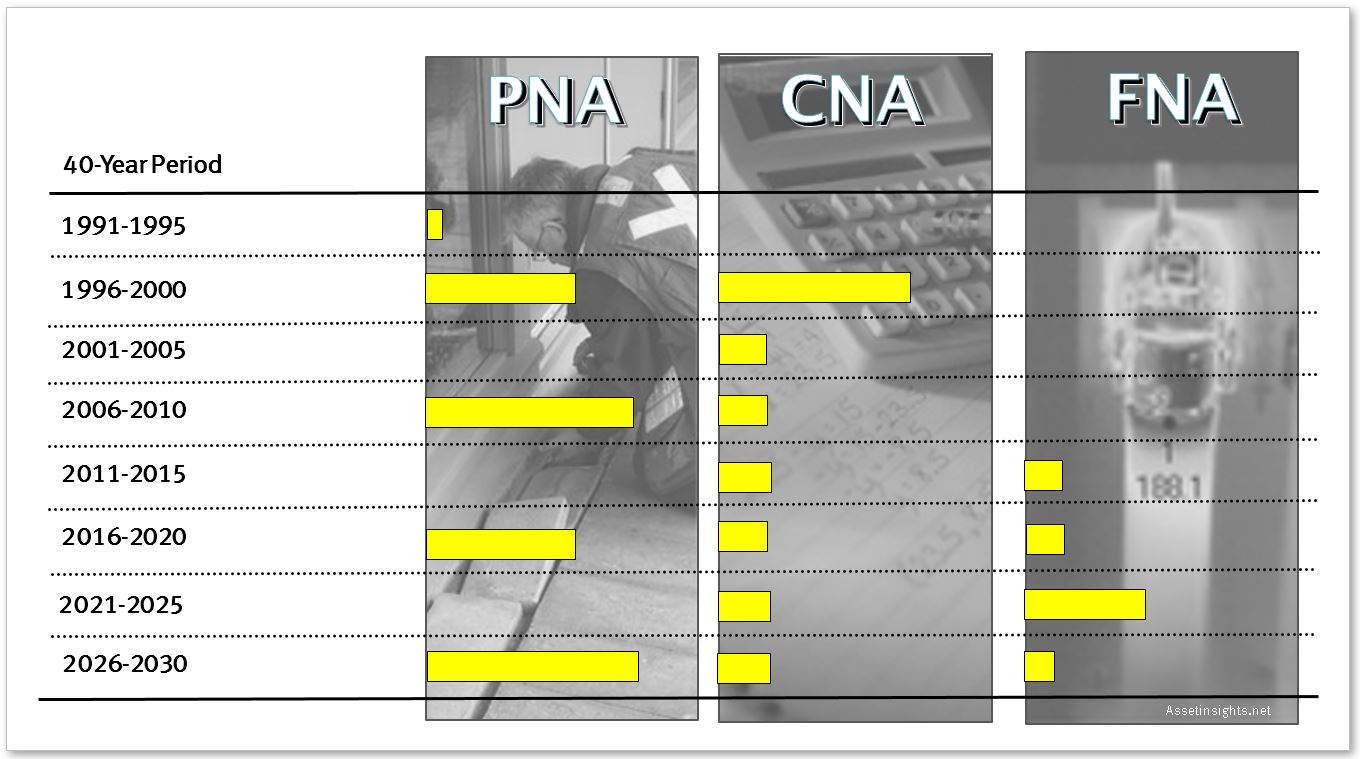 Fig. Cycles of assessments and re-assessments for PNAs, CNAs and FNAs over a 40-year planning horizon.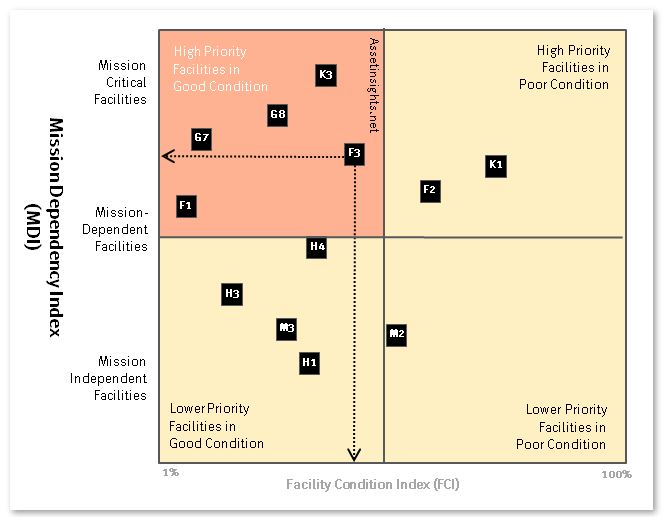 Fig. The assessment mix will sometimes depend on the mission criticality of some of the facilities within the portfolio.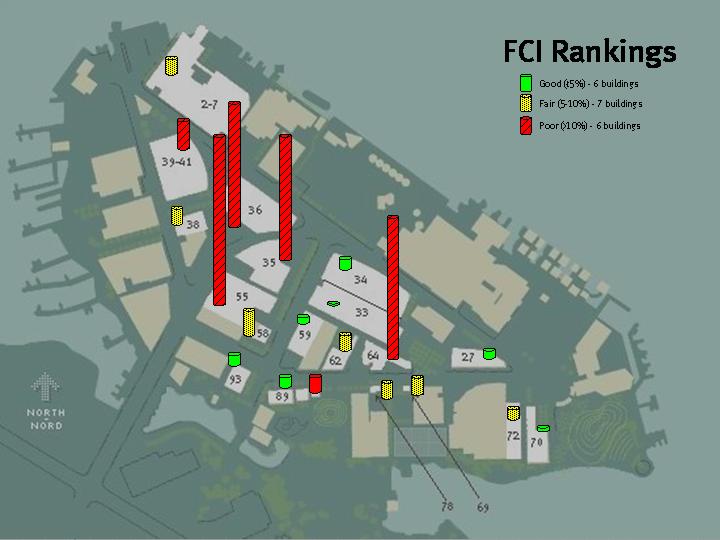 Fig. Geographical distribution of facilities being reviewed on different assessment cycles.
---
Read Article:
See also: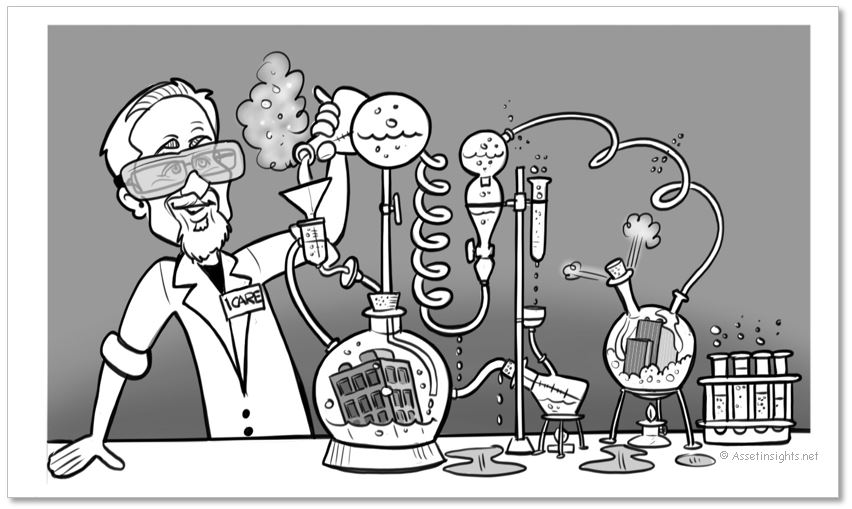 Fig. I. Care is figuring out the right balance of assessments for his assets, including: physical needs assessment (PNA), capital needs assessment (CNA) and functional needs assessment (FNA)