Sometimes also referred to as the "annual allocation", "reserve contributions", "capital contributions" or "capital appropriations".

The amount of money that is allocated by the owners to the long-range reserve fund each fiscal year.

Determining the appropriate size of the annual contribution is established by the expenditure plan in a reserve study.

Inadequate contributions can result in an underfunded reserve which is quantified as the reserve backlog.

The cumulative effect of the annual contributions is reflected in the funding trajectory.and can be either linear or lumpy (non linear).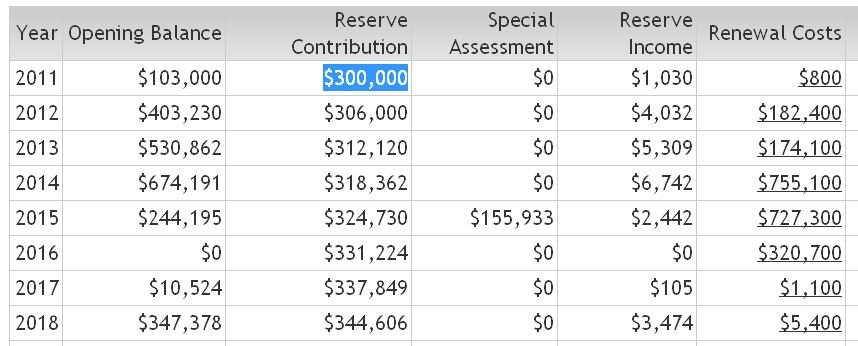 Fig. Excerpt from a cash flow table indicating reserve contributions each fiscal year.




Fig. I. Care is trying to ensure that inflows match outflows, but this requires agreement on long-range stewardship, cooperation and teamwork.