One of the facets in the context of the organization.



---
"Knots" in the Legal Context


Listed below are some examples of problems in the administrative context of an organization:

Incomplete records
Disjointed systems
Inconsistent data
Unskilled staff
Overly competitive labour market

---
Tools for the Administrative Context


Listed below are some of the tools to assist the asset management team with the management of the administrative context:

Facility Information Management Syste (FIMS)
Computerized Maintenance Management System (CMMS)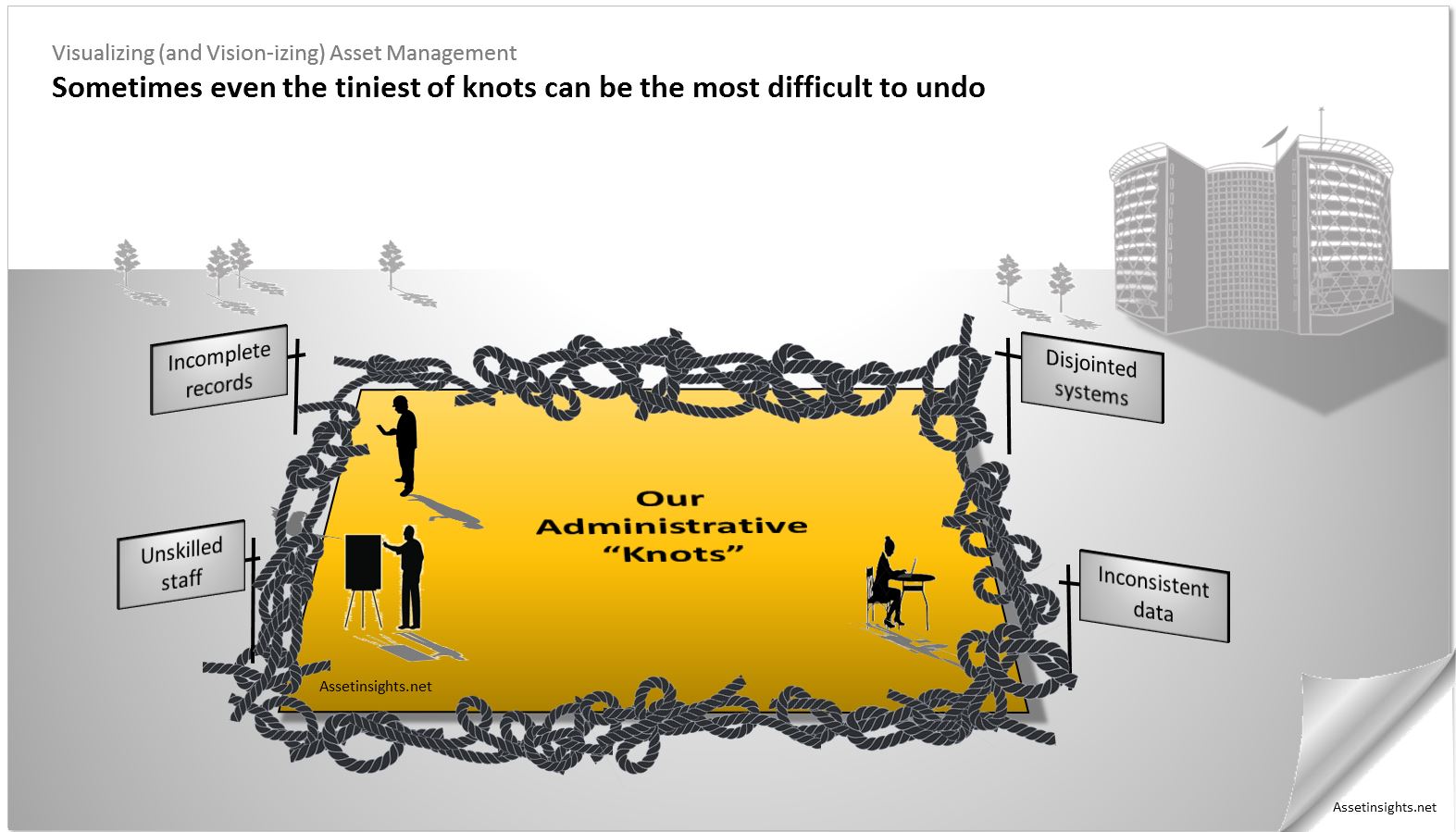 Fig. Some

times even the tiniest knots are the most difficult to undo

.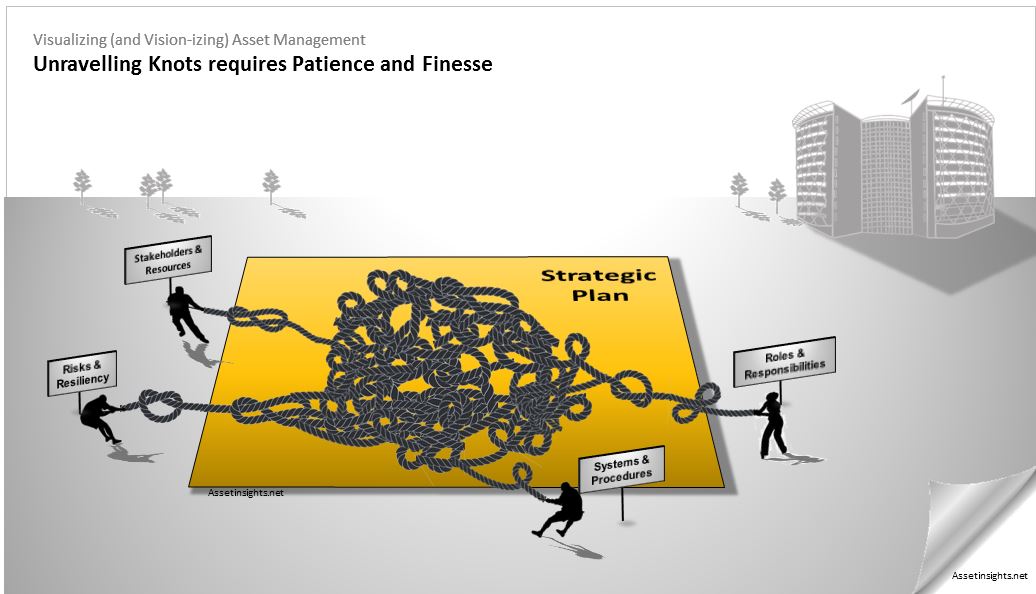 Fig. Organizational "knots" (problems) require patience and finesse to untangle them -- or they will get even tighter.
Do you know how to untangle the knots in your organization?