A form of abnormal deterioration of an asset where the deterioration rate is faster than it should be, which can result in premature failure.

Accelerated deterioration can result form a number of different causes, including:
Correlates with durability and capacity of the asset.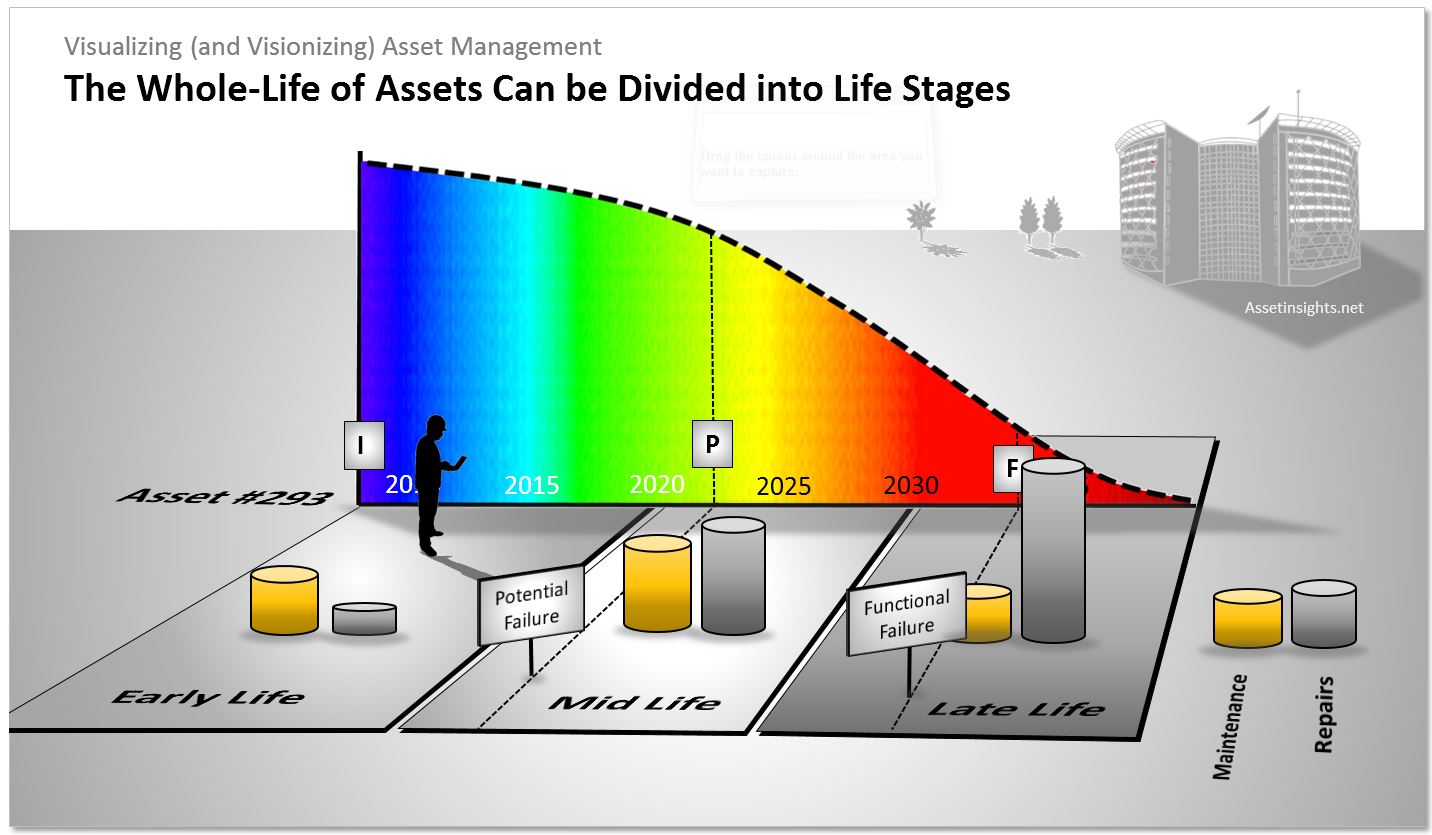 Fig. The whole life of assets can be divided into life stages.
Fig. Decisions should consider the whole life of assets, including the I-P interval and the P-F interval.