A deterioration rate that does not match the norm for that asset relative to the thresholds contemplated in a deterioration model.
An expression of inadequate durability and robustness of an asset.

---
Causes
It may be result of a variety of factors, including:

Deterioration correlates with durability and capacity of the asset.


---
Consequences


Listed below are some of the consequences of abnormal deterioration of an asset:
Additional information on each of the foregoing concepts can be found on their respective pages in this asset management portal.

---
Management Principles


the owners will need to consider the commissioning of a condition assessment to ascertain cause, prevalence, prognosis and repair strategy.

Also, depending on the circumstances and state of detrioration, the owners should consider an appropriate conditon-based maintenance (CbM) approach.
Fig. Decisions should consider the whole life of assets, including the I-P interval and the P-F interval.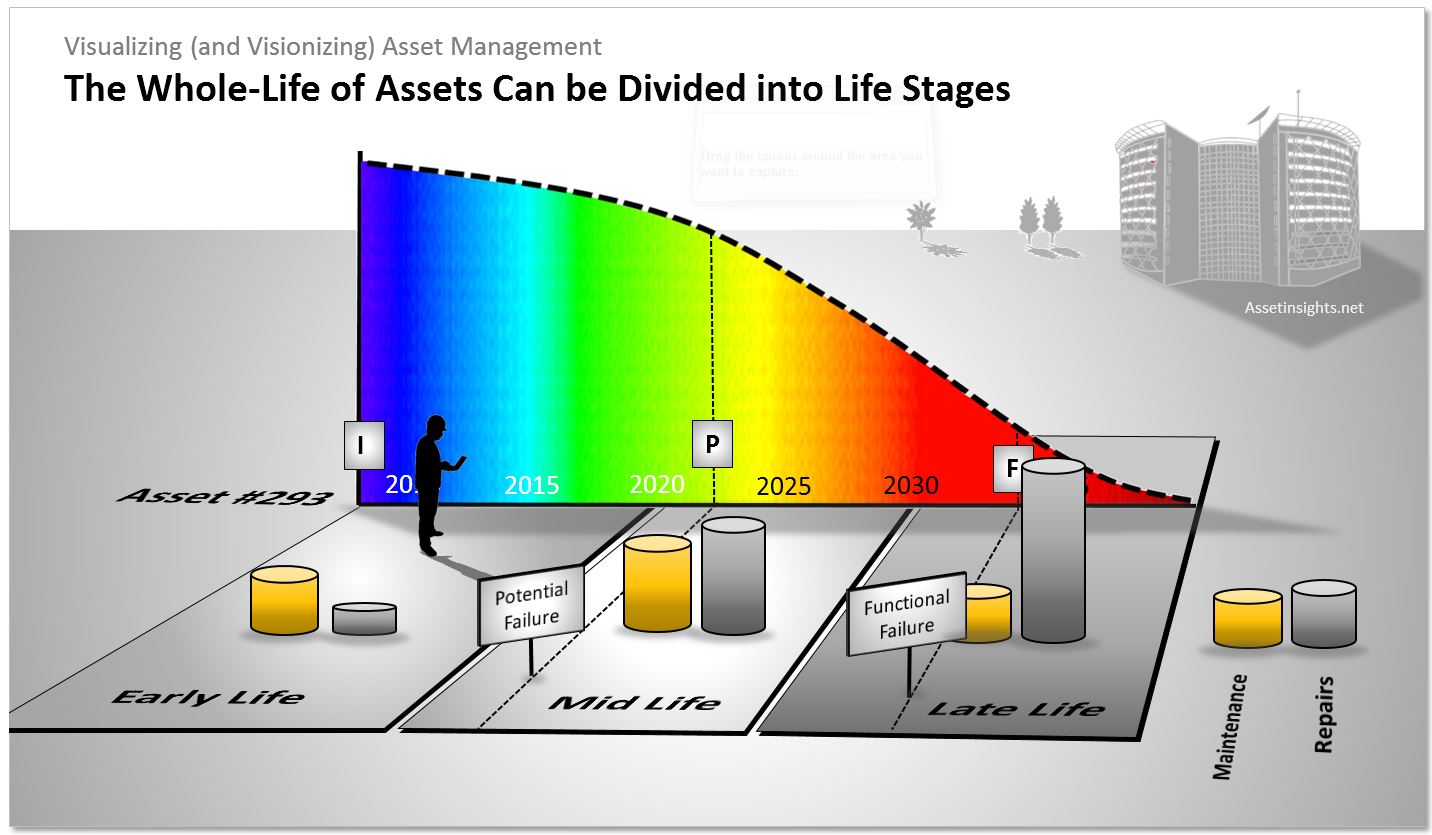 Fig. The whole life of assets can be divided into life stages - early life, mid-life and late-life.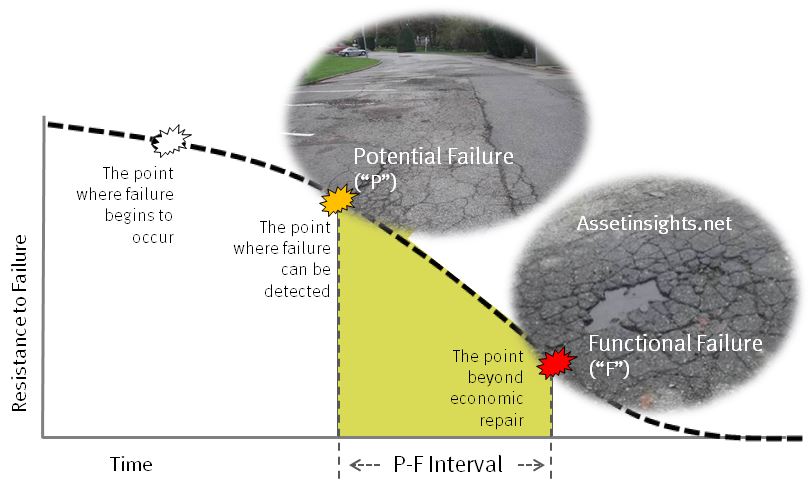 Fig. The P-F interval illustrated with asphalt paving along the curve.